I had to hurry down Judson Ave to hit up a few more walking tour spots.  Then I had to hurry back to other way to get to the 4-H building.  Here's what I saw along the way.
Judson Ave at this particular time had fewer people on it.  That made for some fast walking.  Here come some horses and riders. 
Local blue cheese?  Don't mind if I do.  (At this point a pie chart of my fair food consumption will show that cheese was a major part of my fair sustenance.)
Outside of the swine barn I saw some cattle coming from the AgStar Arena and headed to the Cattle Barn.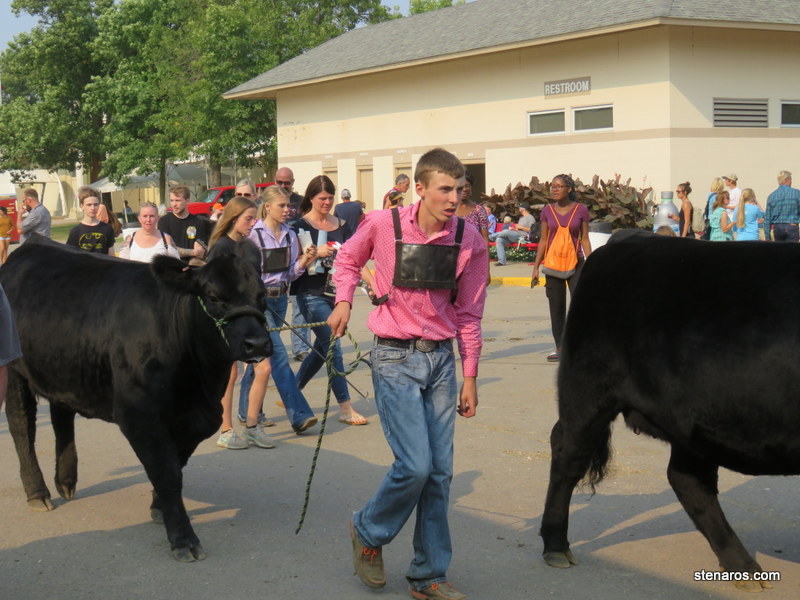 Tag!  Swine barn hole punch.  Now it's back toward the 4-H building.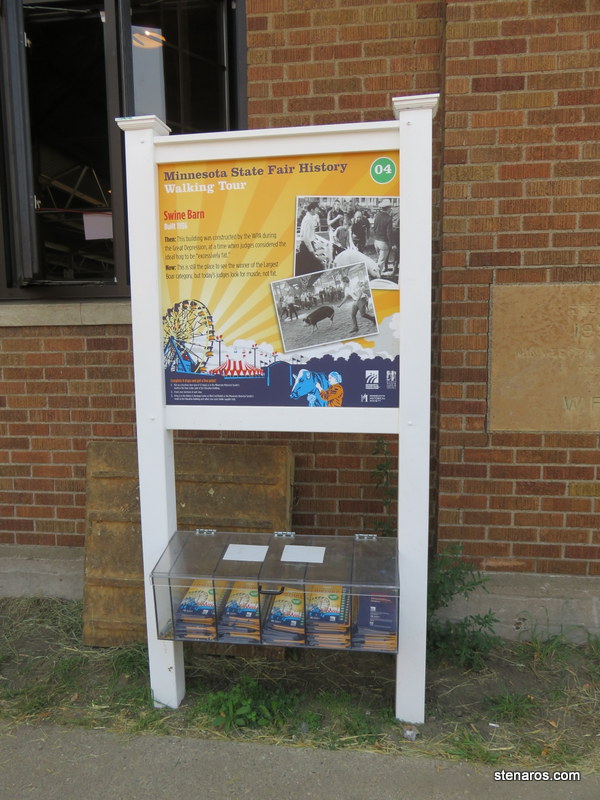 On the way I followed this guy, who I assume worked in the Haunted House. (Yes! Your Haunted House needs can also be met at the Minnesota State Fair!) He had knife/finger things on his other hand and got a lot of looks.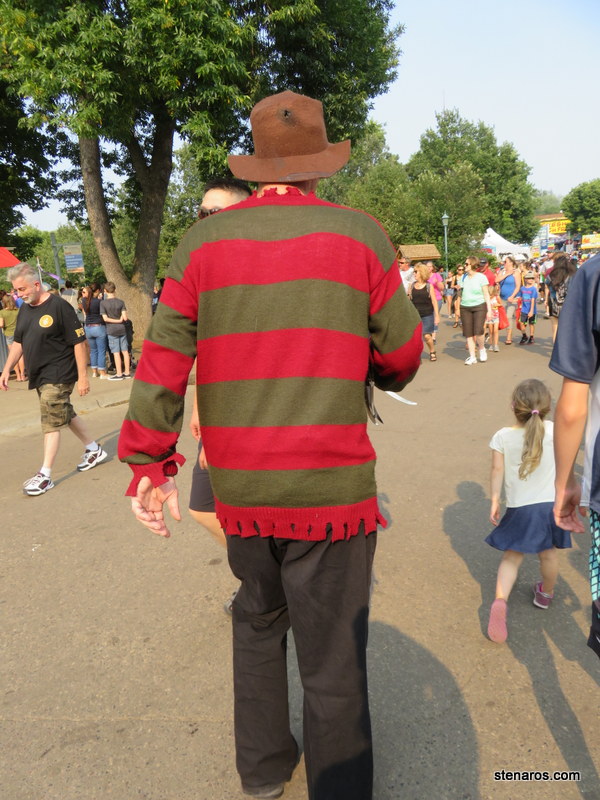 I couldn't figure out why I kept seeing so many of these cups.  It turned out these were the souvenir cups.  If you bought one, refills were cheaper. 
I opted for a plain old root beer in a normal cup.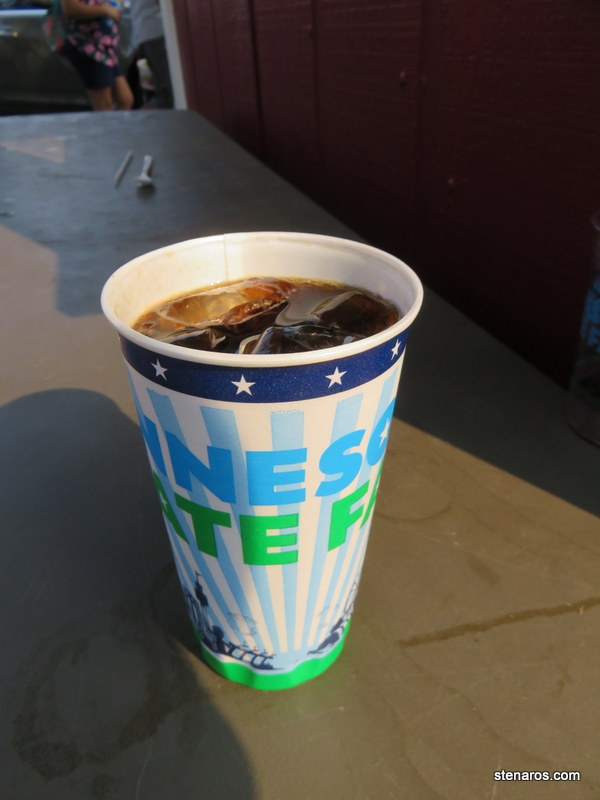 What else can you get on a stick at the fair?  The Libertarians have Freedom available on a stick.