Having taken the Fairlift at the Oregon State Fair, I was ready for the Sky Glider at this Fair.
The line was long, so I had time to take pictures of Sky Glider riders.
This was also next to one of three Giant Sing Alongs, where you could group karaoke.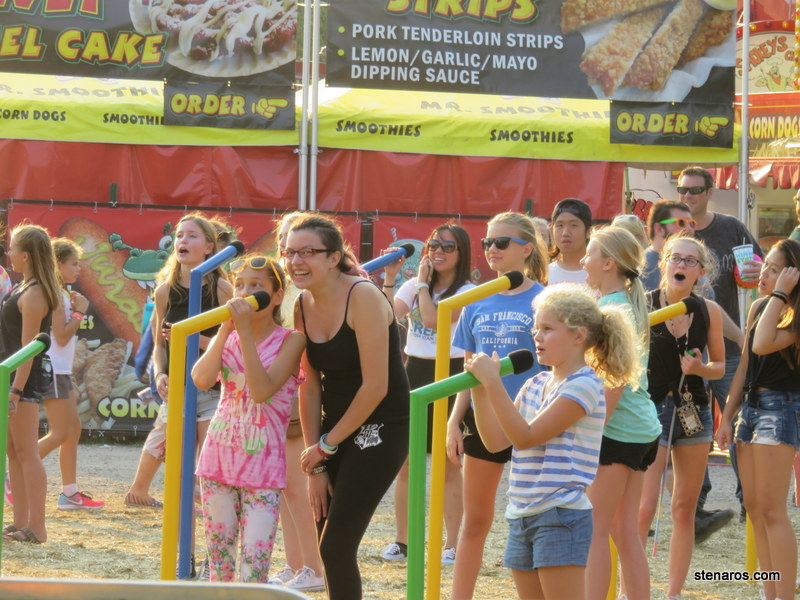 The line I waited in.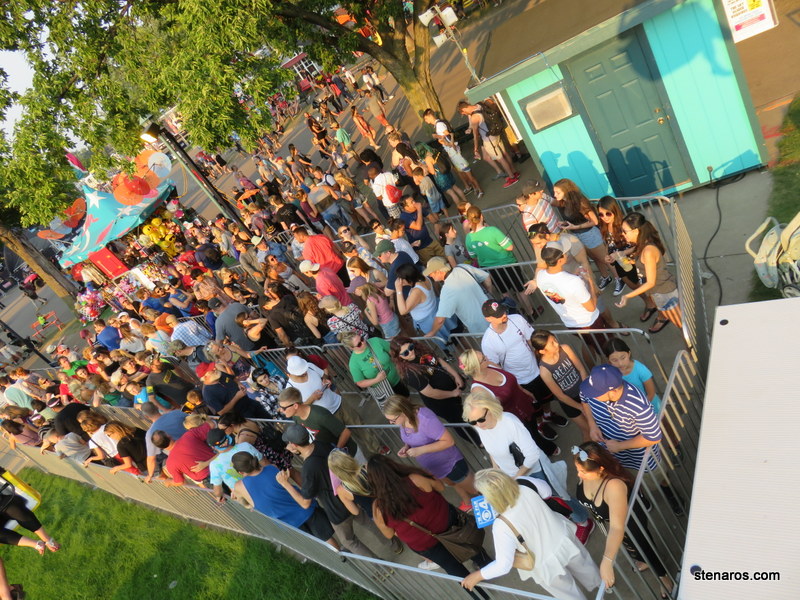 RVs and Fifth Wheels for sale, plus the Space Tower and Great Big Wheel in the background.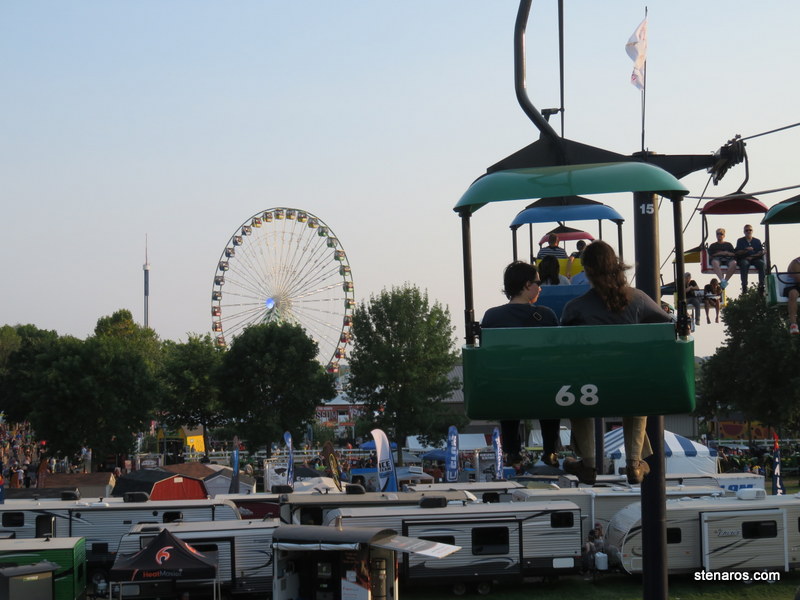 Various tractors for kids.
We passed over a few roofs, and I was surprised to see a number of discarded bras.
The Great Big Wheel.  Yet another thing I couldn't quite fit in.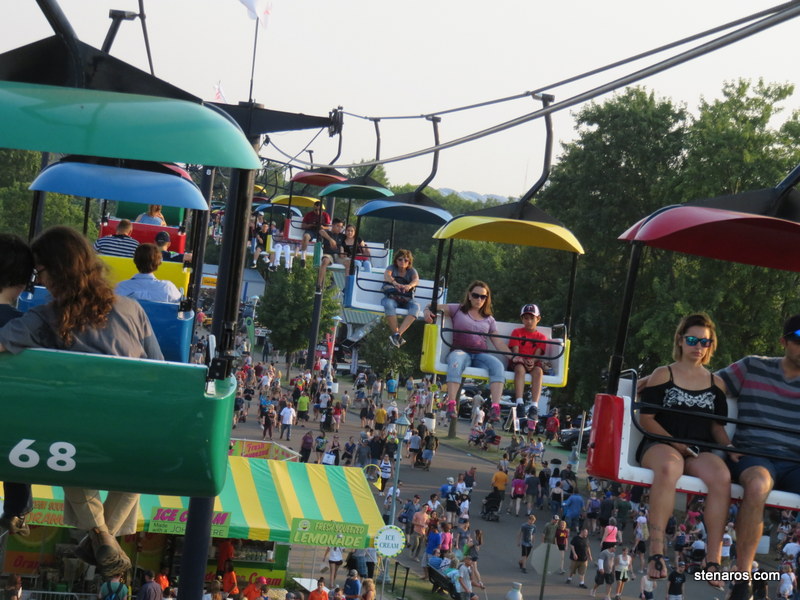 The "feet" picture.
Me with the Great Big Wheel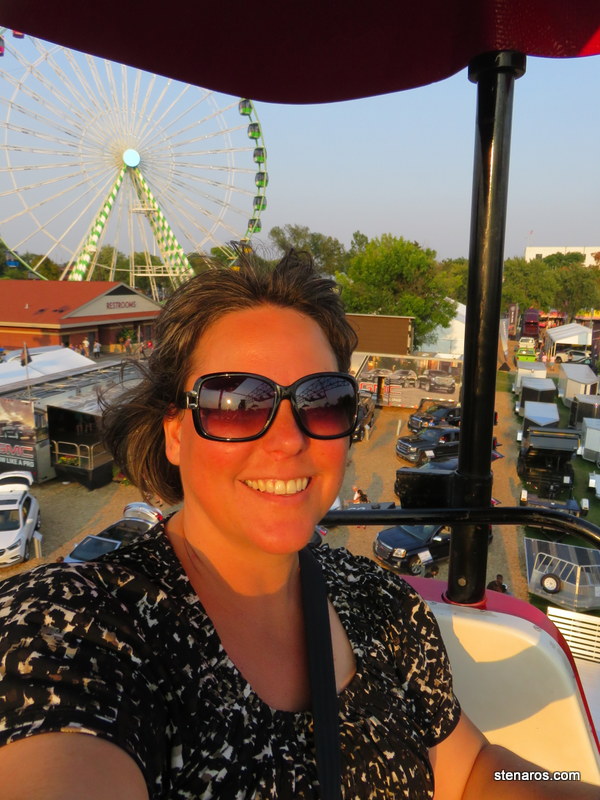 Maybe you're in the market for a new riding mower?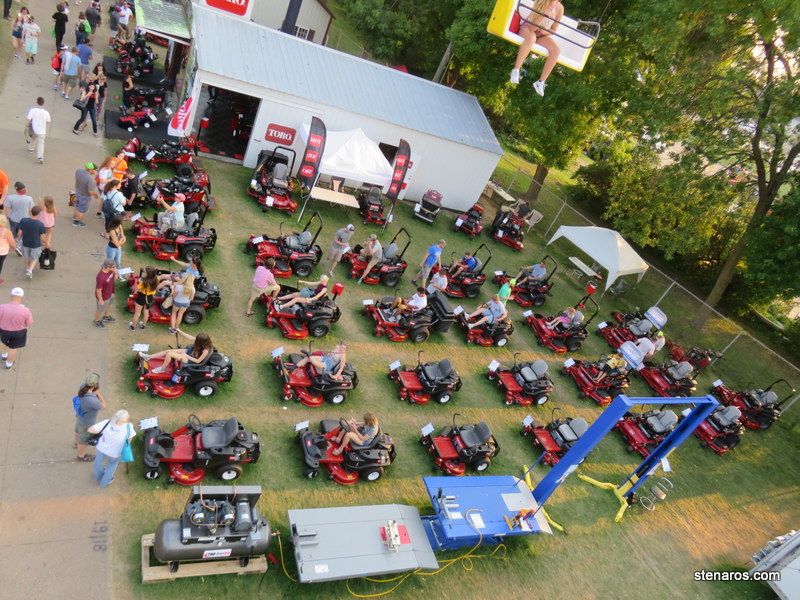 There was a rental space, where Molly & Bob had chosen to celebrate their 50th anniversary.  The other half of the rental space was a wedding!
Looking to buy some kids' play equipment?  Lowest prices of the year.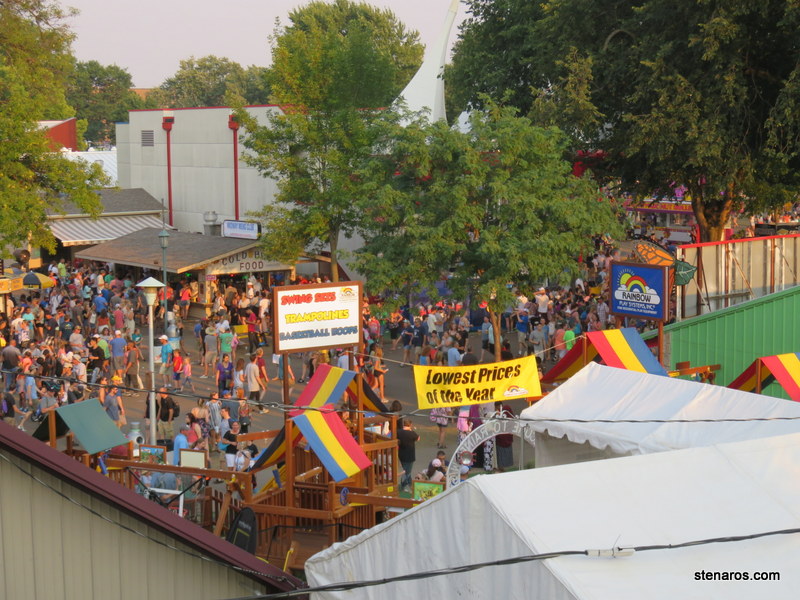 So many people.