Ikea advertised this cat cave insert for their standard bookcase and soon after I learned about it, I bought one.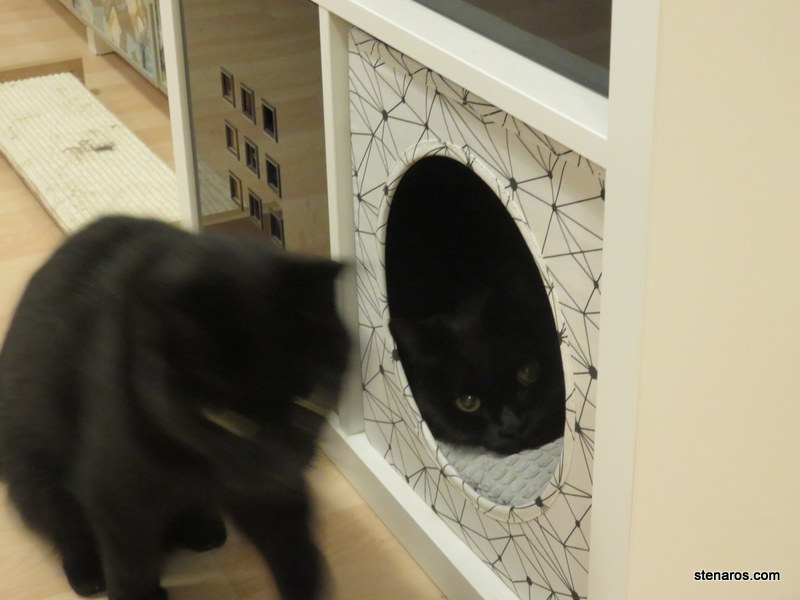 This brings the hideyholes the cats have to three: this, plus a tent I bought from Ikea years ago, plus a plush sided tent that Matt's mom gave me because her cat wasn't interested.
Reporting from the future I can say that Sentinel uses the plush sided tent multiple times per day, they both go into the Ikea tent when they need to blow off steam, and they almost never use this hideaway.