The pandemic has meant we have to get creative for Thanksgiving this year. We'll still meet up, but outside, and just to exchange food. Matt is prepping chicken enchiladas for his contribution.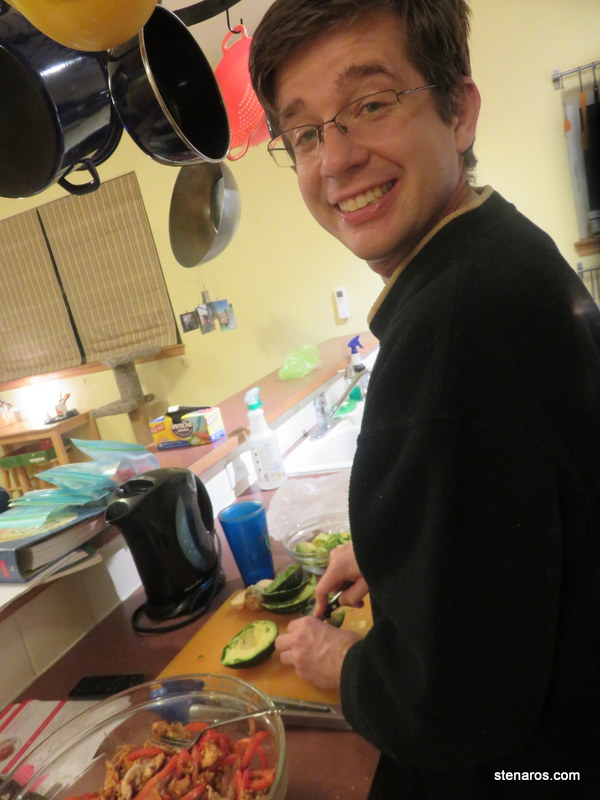 And here is his final product.
I made rolls and they are done, but I also made a German Chocolate Roll for the feast at the Orange Door.