In two hours, we got some good work done on our backyard. Here you can see Matt smoothing out dirt we've moved to bring the grade up. We put strings on our stakes and made things level. Also, this is the widest part of the yard we have to grade, so that means that the work from here on out will go even more quickly.


I couldn't bear to kill off the asparagus that has performed so well for me for so many years. So my job was digging up the old crowns and putting them in the trench I dug to plant the new crowns.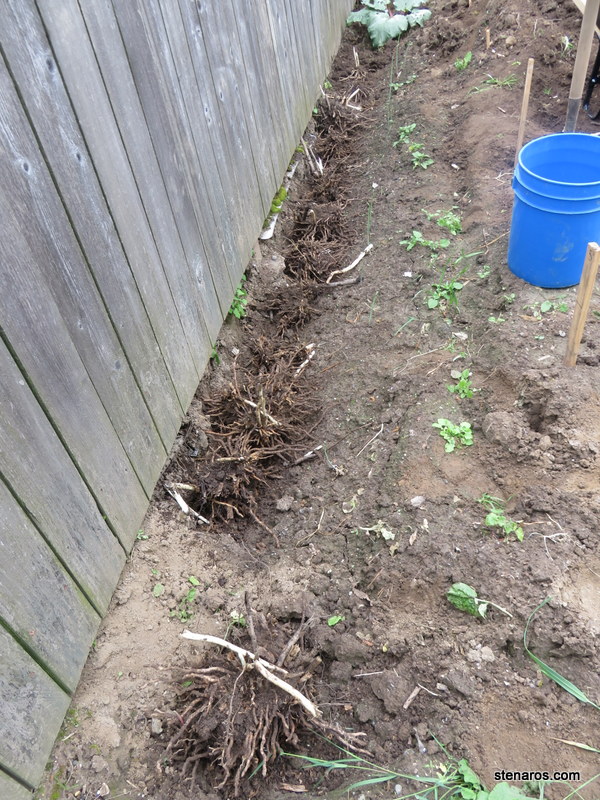 The old crowns are huge, especially in comparison to the spindly new crowns.

Here you can see one of the new stalks poking its head above the ground.
Once again the rain part of the day started after we finished our work. Good job, weather.