The cats have done a good job sharpening their claws on this cat tree.  It's time to spiff it up.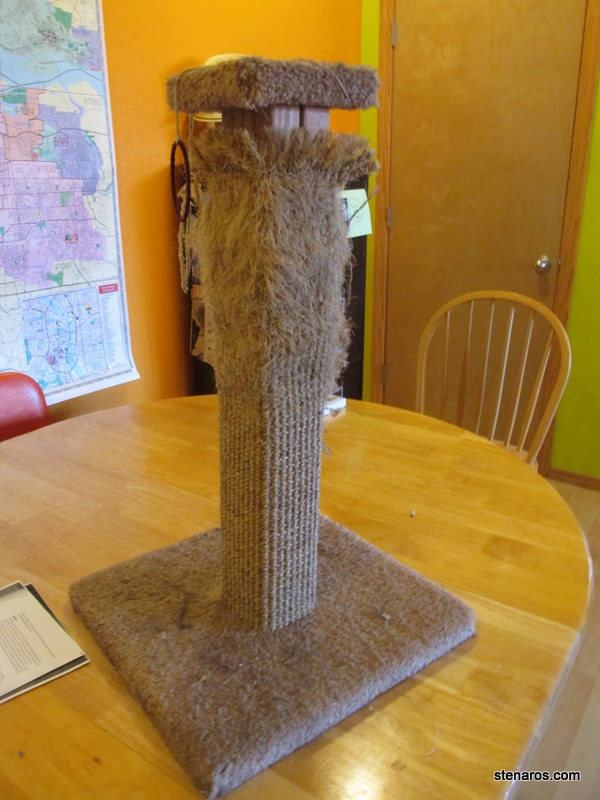 First I remove the old, by pulling out the staples.
Then it's time for the sisal rope.  I nailed it in at the bottom and attached the first row with the glue gun.
Sadly, 50 feet only covers half the post.  So I pounded in another nail when I got to the end of my rope and will have to finish this project another day.