We started our day with a walk and then took in some indoor mini-golf.  Matt won.  (As he always does when we play mini-golf)
We spent part of the day walking around looking for scavenger hunt clues.  More about that tomorrow.  Along the promenade, we found this self-service flower shop.
Sitting on the big chair outside the Seaside Visitor's Bureau.
Let's talk about the super awesome, probably original cabinetry in our beach house.  I love it so much!  And there is even a built-in strange object that I finally determined was a dish-towel holder.  You can see it on the lower cabinet on the right, between the first and second cabinets. It had a marble inside it, and that was the thing that would grab onto your dish towel.
We took a sunset walk along the beach.

Our sunset self-portrait. (Minus the sun.)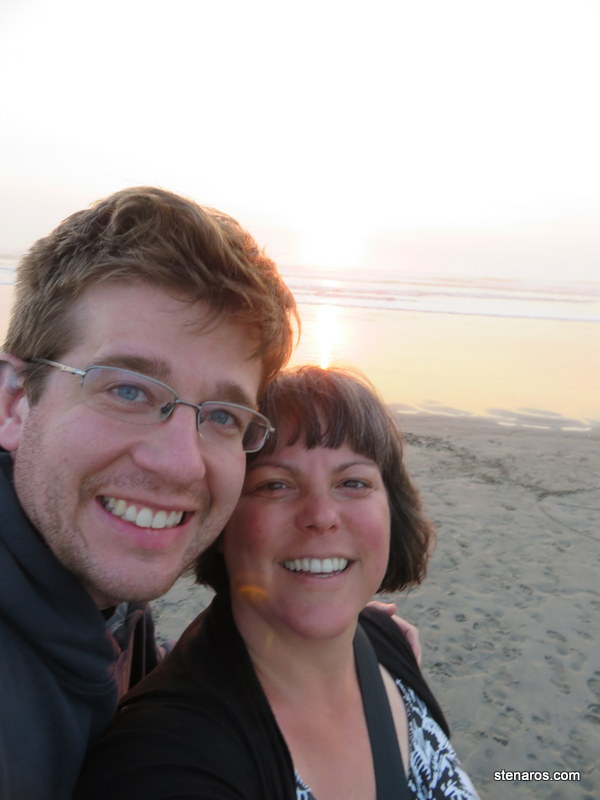 As you can see, we were in good company with the photo-taking.  This was the trip where I was astounded at the number of people staring at their phones while at the beach.  We've crossed some hurdle where the potential for ruin via sand/seawater is not enough to change people's normal cell-phone-all-the-time-behavior.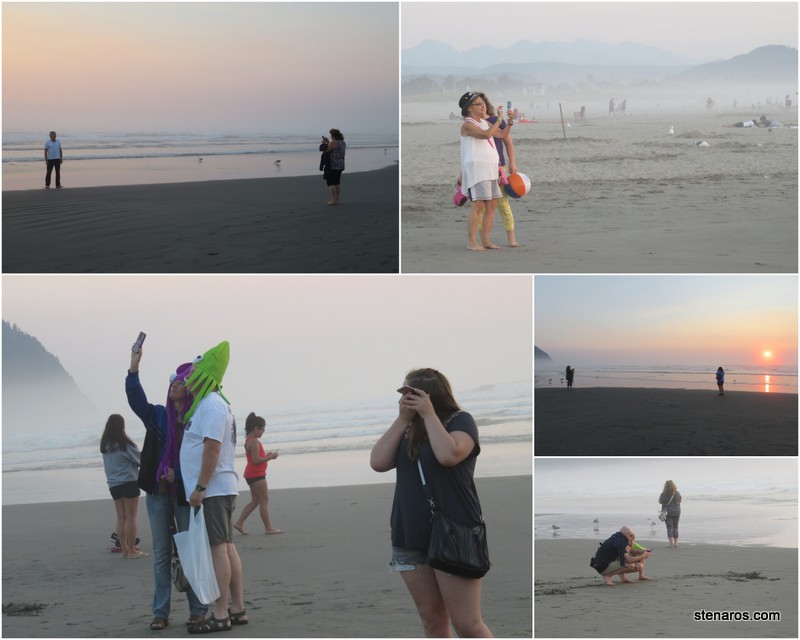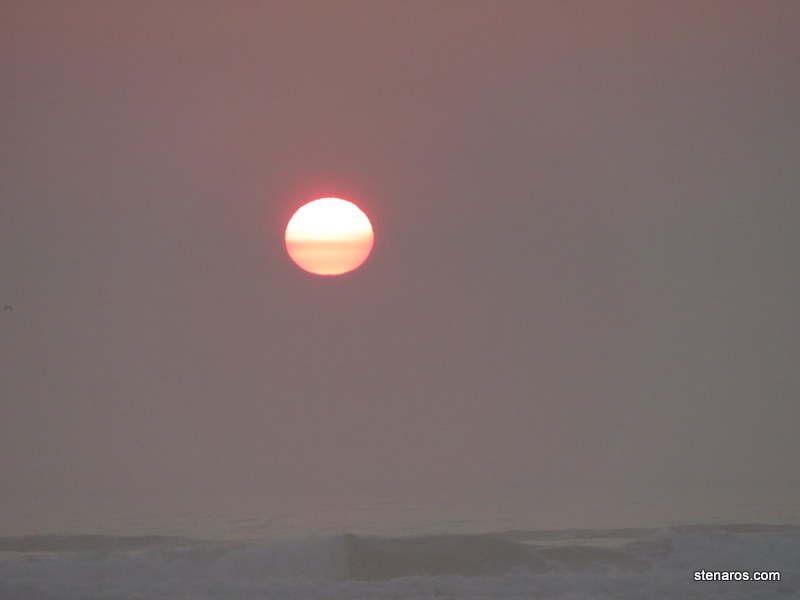 After the sun went down, we walked up to Dairy Queen for a Blizzard.  The store was open until 11, but the employees made it very clear they would rather not be.  The only lights on were in the employee area, they had one seating section closed and the Blizzard they made me was sub-standard.  But that's what I get for spending my money in a place where the employees didn't want to take my money.