Trista Hendrickson does custom pet portraits and this postcard and the one below arrived today. They are, alas, 2 of 3 and 3 of 3, so we will have to wait until the first one arrives, but any day with mail is a good day.
In this card, Sara tells me she is planning a dissertation writing retreat, which I happen to know she has done and that it went well.
She also reminded me that she sent me a picture of Lauren Strom's work over Instagram. I couldn't recall the picture until I went to Ms. Strom's Etsy shop (which you can find here). Then I knew what she was talking about.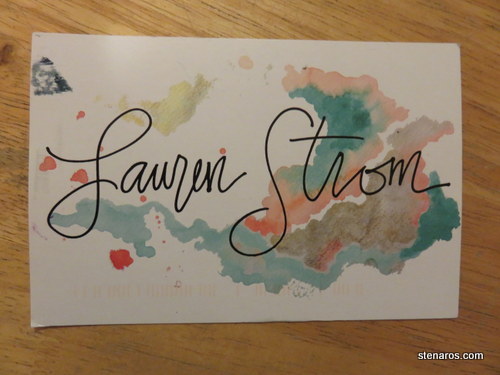 I don't think this is the greatest introduction to Lauren Strom's work, but I really like her stuff.