As mentioned earlier the blue house on Watts was not long for this world. It has been demolished and the next thing is coming.
The preview of the next thing coming is this machine which indicates that the new structure will be more than one story.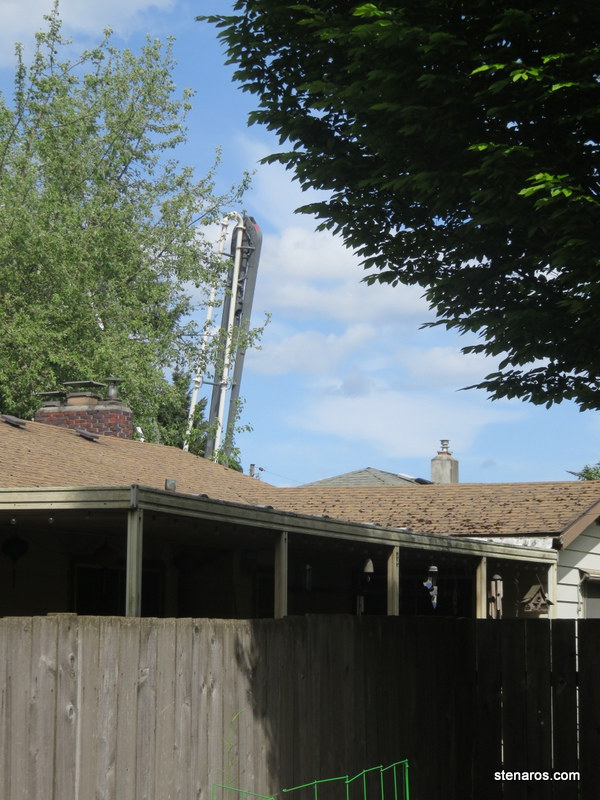 We shall see how the view from my desk changes.