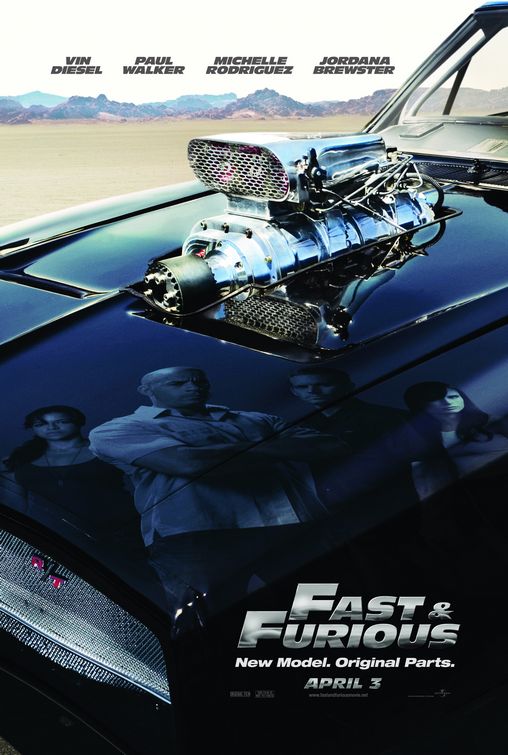 Skipping the sub-par 2 Fast 2 Furious and Fast & Furious: Tokyo Drift, we bring the winning combo of Diesel/Walker back together to establish that it's okay for Diesel to shoot a car, which then crashes and kills people, but he will never just shoot anyone.  Our Zeitgeist for this movie is GPS navigation systems and our moral quandary is if Paul Walker is a good guy pretending to be bad or a bad guy pretending to be good.  Favorite moment: Vin Diesel driving a car so precisely that it dodges a spinning burning tanker truck full of gasoline that is headed straight towards him (and Letty.)
Cost: $2.75 from Videorama.
Where watched: at home.
poster from: http://www.impawards.com/2009/fast_and_furious.html