Today was a big day of tidying.  7:00am to 7:30pm.  I was exhausted by the end.  But I got a lot done.  Here are some results.
Not shown:  the gardening/building things tidying.  Gardening went okay on the day before, but all the building things overwhelmed me and I stopped when I was four items in.  Two hours this morning left me with a clean and organized shed full of only items I actually use to build things.
Photos! They used to be stacked all higgilty-piggilty in a drawer, but now they have been culled (goodbye 4000 landscape pictures that don't cause awe) placed in envelopes by subject and all fit in one magazine file box.  ONE.  They were taking up the better part of a drawer in my dresser. A drawer that would never open very easily because it was too full.  While I was sorting, I reflected that I actually see the photos I take more now then when I had film photos.  My home computer's screen saver cycles through my photo folder, so I'm always treated to a random slide show of photos taken since 2007.  Sometimes it's fun to watch and try to identify the pictures.  I'm pretty good at remembering.  My film photos?  Fun to look at, but not looked at too often.  So I kept only the important ones. I sent a few off in the mail to friends, too.  They can feel free to discard them if they feel so moved.
Marie Kondo is shaking her head at this next picture.  Here I am sorting all my letters carefully.  Kondo believes that the main joy is in receiving and reading the letters and they should be discarded after that.  The historian in my heartily disagrees.  And the non-historian in my disagrees.  So I'm keeping them. ALL of them.
Well, I did throw out the SPUH (Special Person You Have) letters from Cottey.  It was a secret pen pal thing, and I found it weird, both when I was the first year student being written to and when I was the second year student writing to "my" freshman.  I cannot recall either SPUH, so I let those letters go. Also all the obligatory PEO letters which mostly referenced how much they enjoyed the letters I wrote them, but said little else. To bad they didn't send me back the letters I wrote that they so enjoyed. I'd be interested to know what I said.
I started this project last year (?) when I found a stash of letters and journals from my first years at college.  I would do a little sorting every morning.  That fell by the wayside and so I knew I needed to sort everything at once.  It took hours.  What is on the table was what was sorted before I started.  That Rubbermaid container was what I had to get to the bottom of.  The hardest?  Several piles of 100+ printed out emails.  I'm happy I printed those emails–including all of the early courtship emails between Matt and myself–because they often have both my emails to the sender as well as their reply.  And it was from the early email years, so they were very letter-like. Now my emails would be really boring one sentence back-and-forths.  But then?  Letters.  They were nicely labeled with the senders name, but they took FOREVER to sort.
Here are some other things I found in the box:
As I child I discovered the front section of the Idaho Statesman that covered the bombing of Pearl Harbor.  It was in the box of my Grandmother Collins's jewelery, and I thought that it was a great idea to keep historic front pages.  Here's one.  This was when the Multnomah County Commissioners voted to approve gay marriage.  It was a very happy time.  Also short-lived.  The statute was overturned and the marriages were later found to be invalid.
My sealing wax.  I love the idea of sealing wax, but the modern mail sorting machines don't love the actuality of sealing wax.  You can see my orignal sealing wax, bought for me as a gift in elementary school from Hallmark.  (Thanks mom!) And you can see a newer incarnation bought from a catalog during college.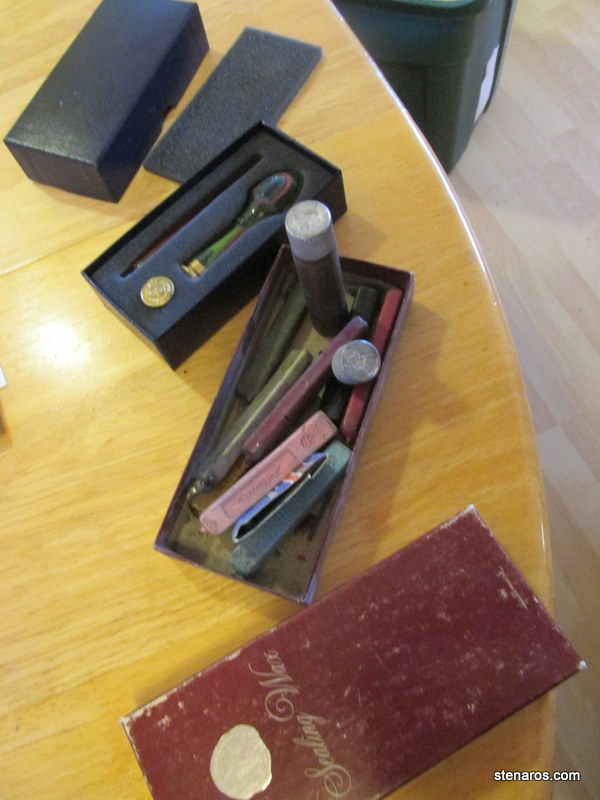 Before I realized I could just take pictures of the funny comics, I thought it was fun to clip them and keep them in random places.  I thought this one was rather appropriate for the day's work.
I once was born. And look at the cute 70's-era card that identified me to the gazing masses who used to just wander though to look at the babies.   This is a handy card to have a picture of, because it's one of the few things that identifies the time of my birth.  It's not on my birth certificate, because I recently checked. I like that only the mother's name is listed on here. She's the one who did all the work. The phrase "We're having a baby" as said by modern-day men, really bugs me.  It's not you, buddy, who is having the baby.  You are both becoming parents, and that's great and I'm quite certain you will be very supportive, but only one person in the room is actually having the baby.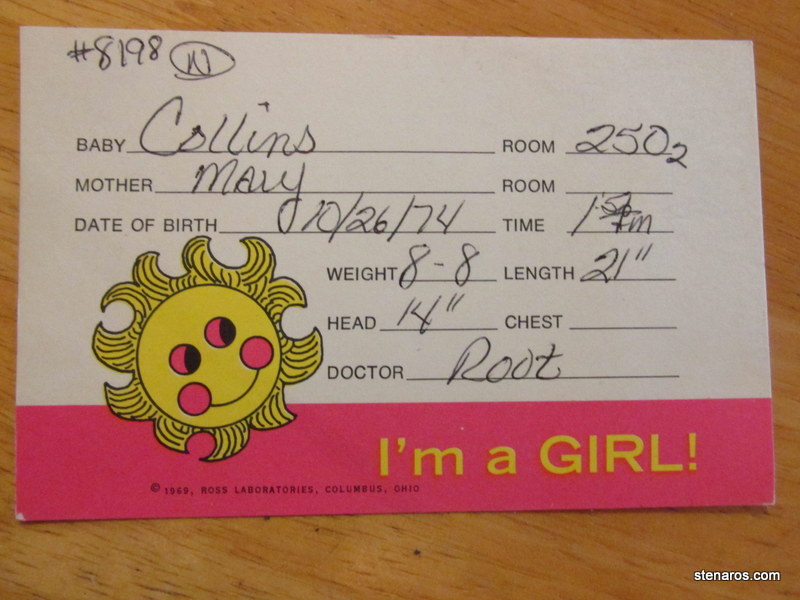 My acceptance letter from Cottey!  And, just for fun, the tuition and fees schedule. You can't get even a public university education in Oregon for that rate right now.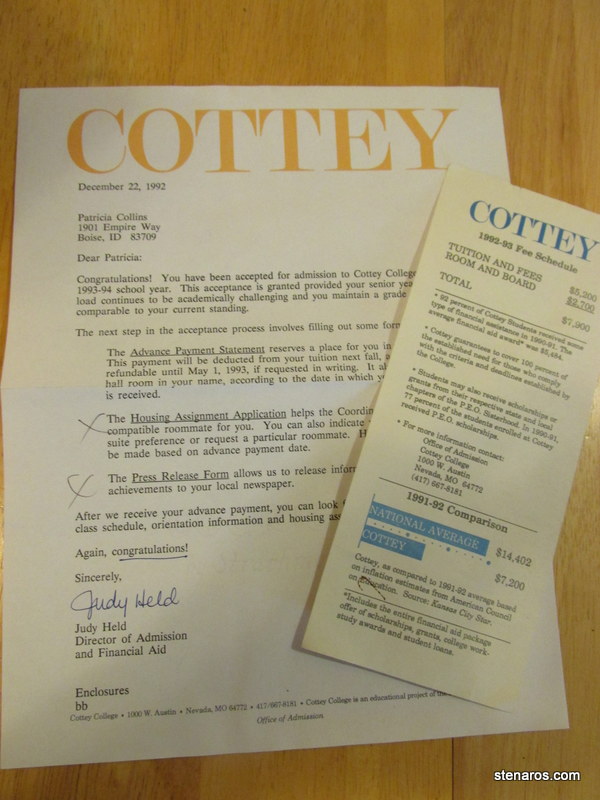 I love this clipboard, which I broke by bungee-ing it too tightly to my bike.  But then I cleverly fixed it.  I'm pretty sure no one would have quite the same level of affection for this clipboard, and we already have two working clipboards in the house, so this fella went into the trash.
What to do with my Grandfather Collins's American Legion hat?  I wore it while sorting, deciding if I should keep it or not.  It was quite warm (who knew?) but I kept having visions of wearing it in pubic and being attacked by irate American Legion people.  So I reluctantly put it in the Goodwill pile.  Notice all the magazine files behind me?  That's me being done sorting all the letters!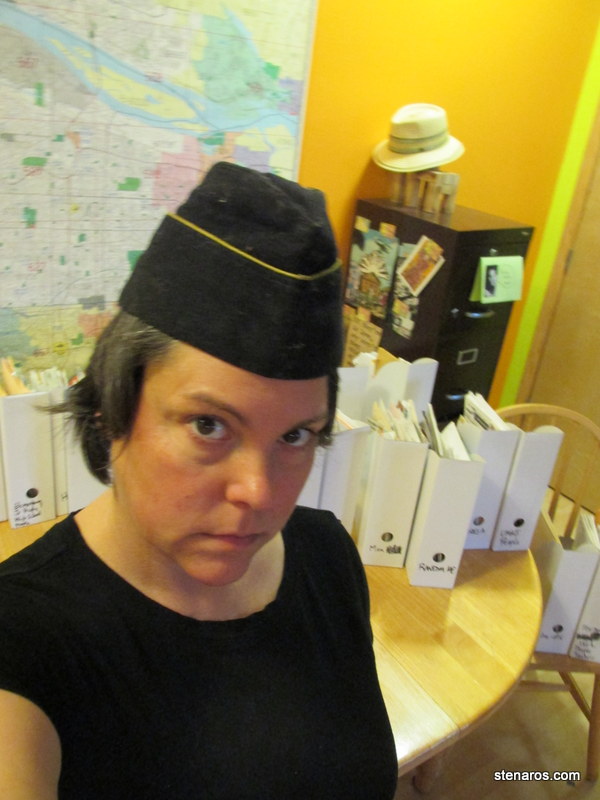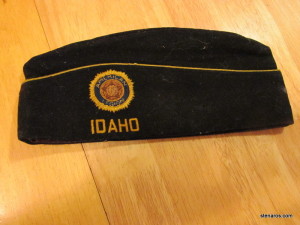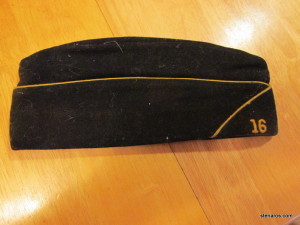 My Grandfather Collins was born in 1897 and this hat is OLD!  They moved from Mackay to Boise before my dad was born in 1941.
Okay, I'm feeling a little guilty about giving up the hat.  I think this one might get pulled back from the brink.  That load of Goodwill hasn't gone yet.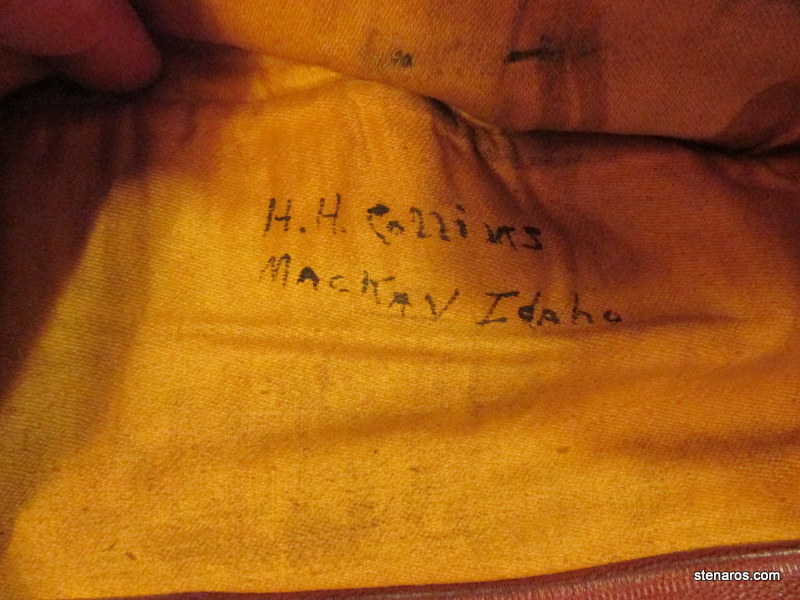 I love this photo so much, I've contemplated ordering a copy from the Oregonian.  It encompasses both youth and art with perfect composition.
Not kept? The many pages of dot matrix paper printed from the Tandy Computer.  It's early writing and stories, but they are not interesting enough to read though to find if there are any gems.  I had some fun unspooling the pile and then into the recycle it went.
Here are all the boxes and containers I have emptied.  They are hanging about for a bit to see if they present a need, but if not, I'll set them out for people to claim this weekend.
So ended today's tidying.