I initially dismissed that the handlebar stem on my new bike folded down, though I did like that it could balance independently in an upright position. Those two things came together in a big win that means that I can store my bike in our locked shed!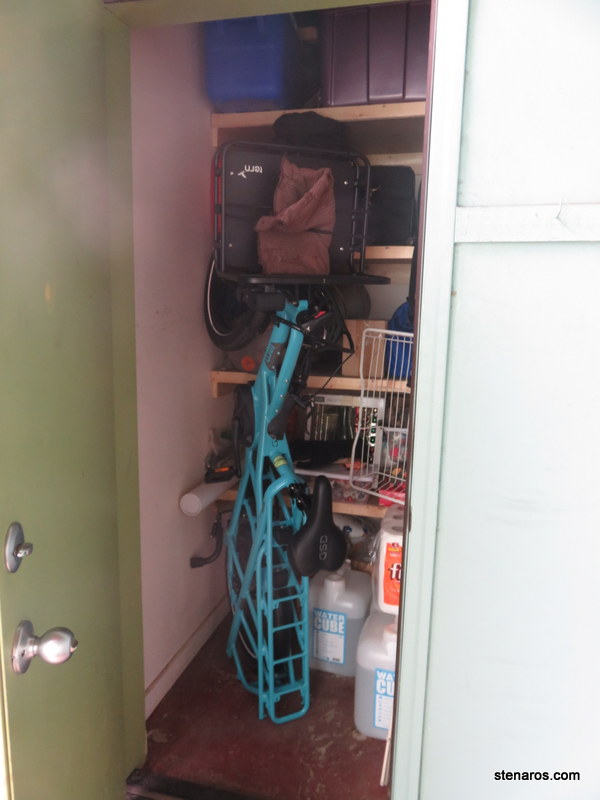 It wouldn't fit if the handlebars were sticking out, but folded flat, I've got a very secure area for my bike.
This is great news, as I was thinking about storing this bike on the back porch where my old bike had been hanging, but wasn't feeling great about the level of security.
Thanks, Tern. You were looking out for me and I didn't even know it!