My first encounter with Thai Rolled Ice Cream was at the Minnesota State Fair. I did not stand in line to have some–the line was long–but I did get a good overview of the situation because they were stationed right below an escalator so I got a birds-eye view as I was headed down.
There's a shop now in Portland, so I was excited to try this and avoid the line.  We failed at avoiding the line–it was a very sunny and warm spring day and the shop was full.  But we did get ample opportunity to watch our treat being made.
Liquid is ladled onto a very cold disk and things are added in.  I got the Oreo one, so mine had a crushed up Oreo. Then the mixture is spread into a square and carefully rolled into five rolls, which are placed in the cup.


You can then add three toppings, a sauce, and some whipped cream.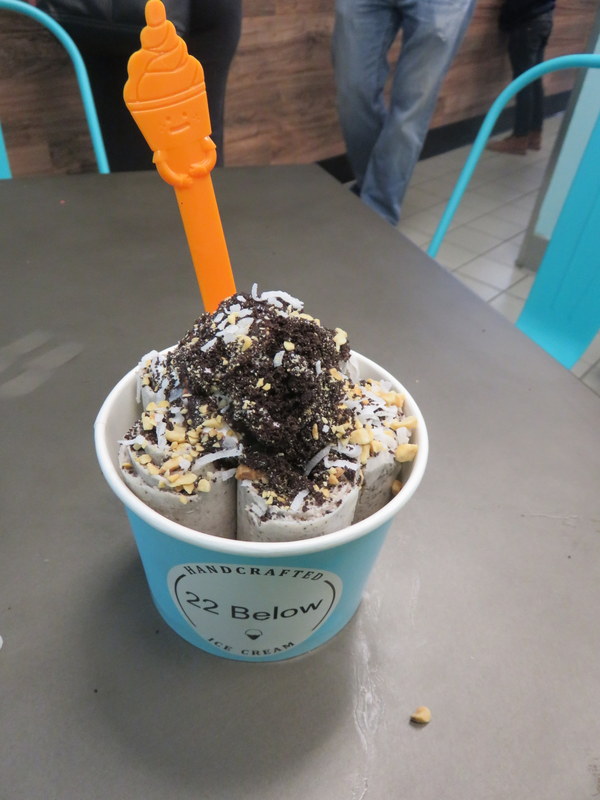 Matt opted to skip the whipped cream, and so you can see his banana and Nutella ice cream rolls much better.


While it was fun to watch the creation of this dessert, I didn't love the flavor of the lactose-free "ice cream."