One of my favorite things to do when on vacation is to have a walk around the town. Here's what I saw in Eureka.
I was interested in this bricked off area in front of this house. It would be kind of front-porch-like, if it had any furniture.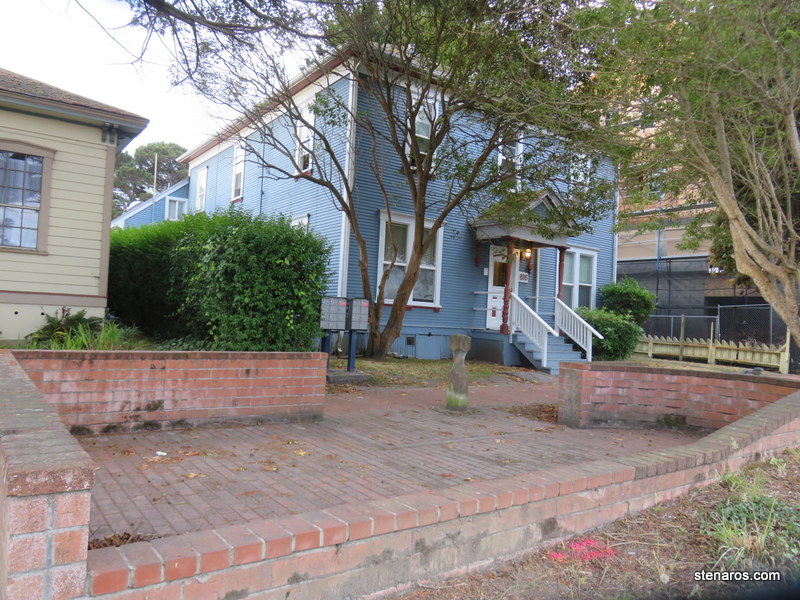 The Carson House is a gem. You can read about it in the picture of the plaque below.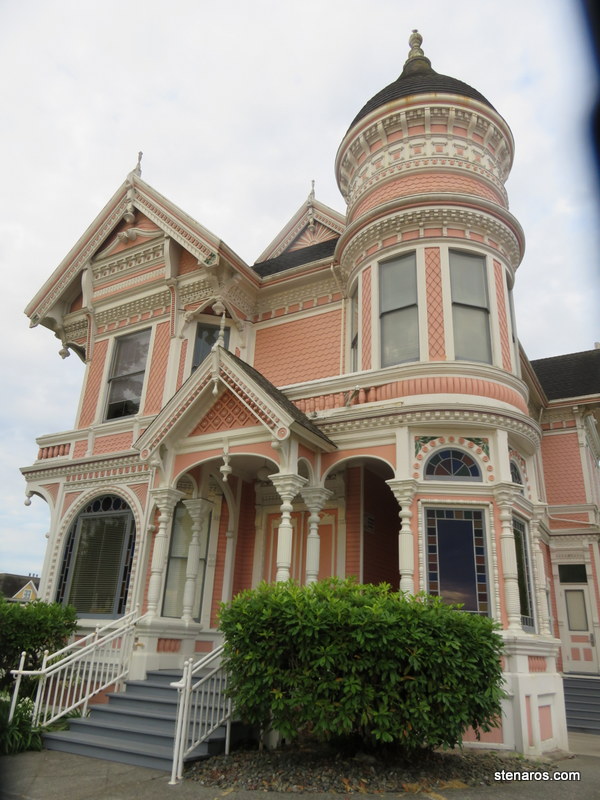 It's too bad this Map of the Movies didn't turn up in our pre-trip research. Then again, we didn't realize we were staying in Eureka.
I checked around to see if we could watch this 100-year-old film and the answer is no. In fact, it was thought to be lost until 2010, when Russia donated 10 silent films to the Library of Congress. Cool!
And there she is! The Carson Mansion, now home to the Ingomar Club. You can see it by googling Eureka California, or just go to Eureka and see it in person. Though only from the street. The Ingomar Club is a private club.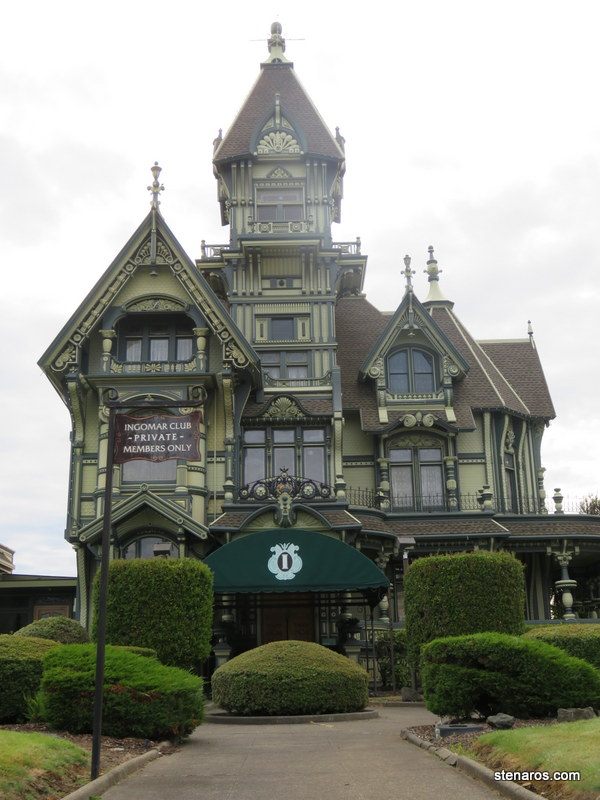 I looked for information about this private club and there wasn't much. Here is a link to a 1995 newspaper story in which the articles lists a $3,500 initiation fee and $130/month dues (which includes $50 worth of food). The club at the time was males only and required formal wear.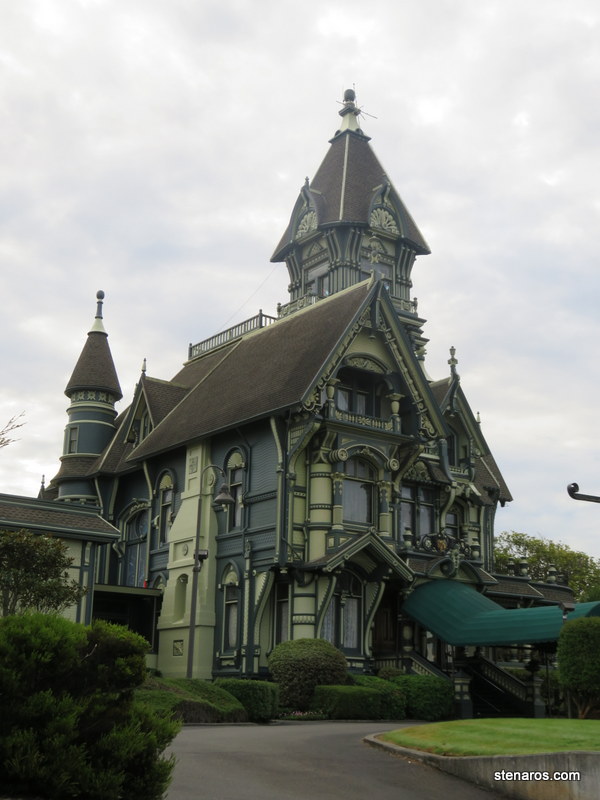 The view from this side shows some additions, cleverly hidden from the front view.
A detail of the house.
Leaving the Carson House, here is another mural, this one giving us a view of the house it blocks.
I enjoyed the name of this shop.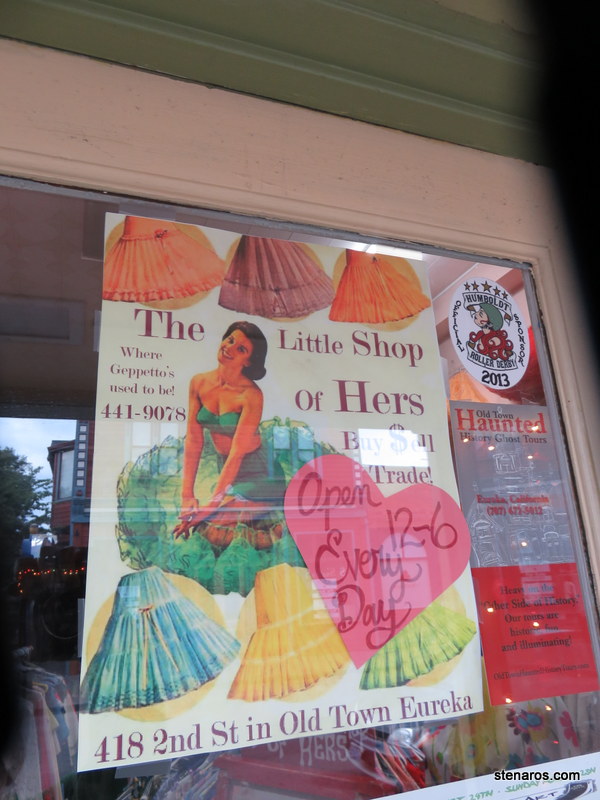 Los Bagels was my favorite Eureka find. Their bagels and cream cheese were delicious!
Here's a handy Eureka plaque.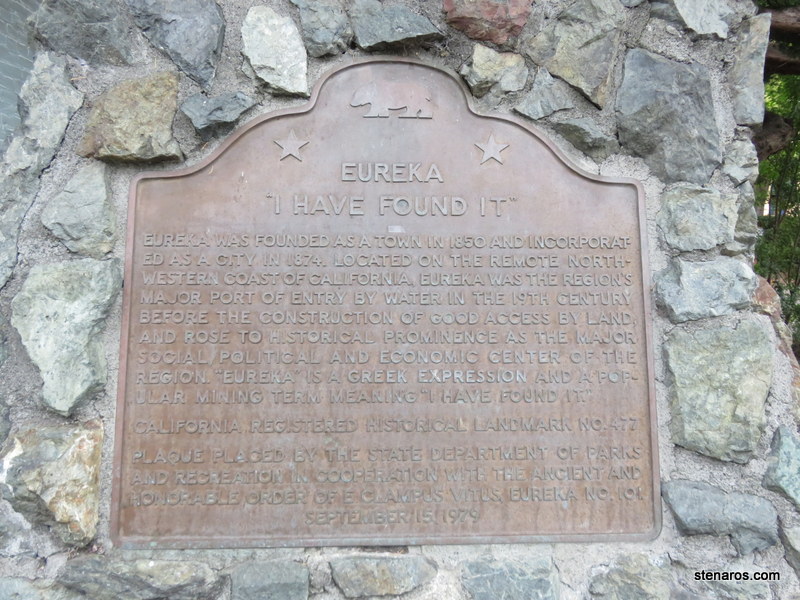 Having purchased bagels and cream cheese for our breakfast, I headed back to the room.