You may recall that I was tracing this pattern on New Year's Day. It has come to pass that I've completed it!
I did some experimenting with thicker thread and found I didn't love it. But I am glad I did the experiment.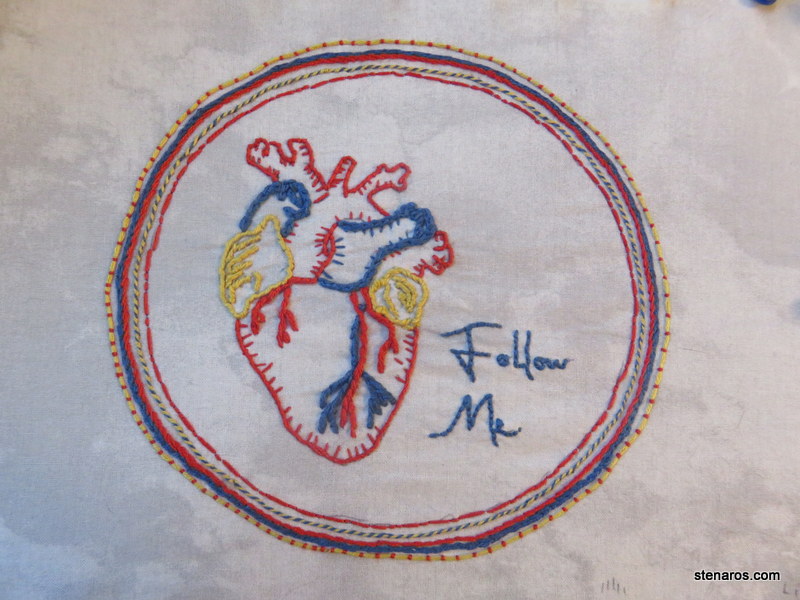 Because I traced a circle around the outside of the pattern, I embroidered over that circle with a sampler of the stitches we learned: backstitch (I attempted to do a Morse Code message) whipped backstitch, stem stitch, chain stitch, and couching.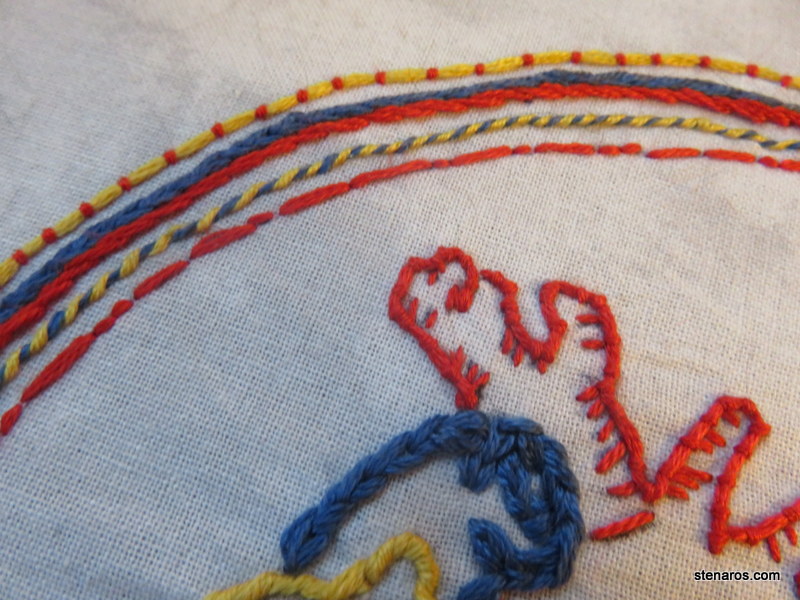 This was a great way to start 2022.