Let it be known that practice does help improve things. As this Kiriki Press sampler shows, my satin stitch is coming along.
Aside from general satin stitch skill building, the scroll stitch I embroiders, tore out, then practiced on another piece of material for a good chunk of time before I felt confident enough to try again.
The needle weaving was fun, but took a lot of attention. I loved the double herringbone and would like to use more of it in my stitching.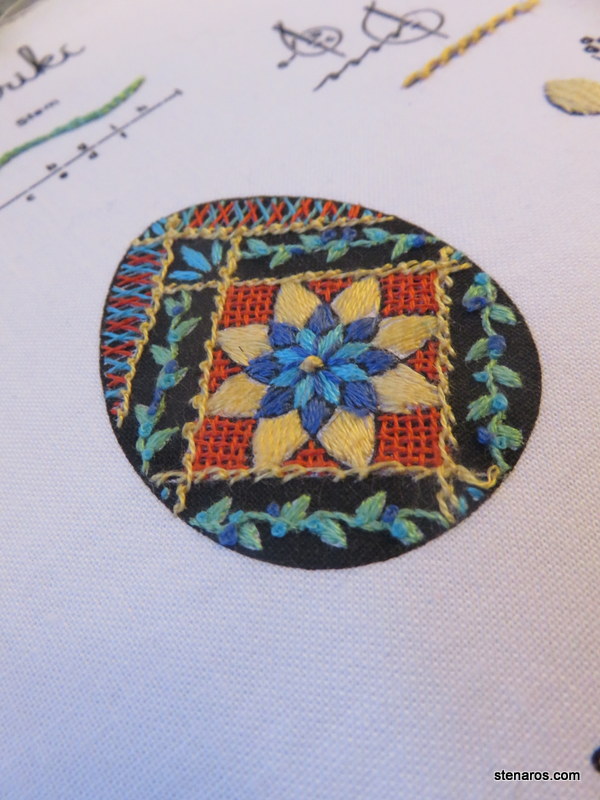 Here's a close up look that shows off that there are few bald spots on my satin stitch. But I'm fine with it. It's all about practicing.