For mom's second birthday during Covid, we got her a flocking. The night before, Think Pink Flamingo Flocking set up these friends to surprise her.
We were hoping she wouldn't hear them and she didn't. I also learned that my mom doesn't put up the shades in her front room at the crack of dawn. Her excited phone call came much later than I would have thought.
This was a very fun gift and that was before I saw that the flamingos were wearing hats and stuff. Those additions made it much more fun.
I also made her one two-layer cake that I cut into four pieces and frosted so she could freeze three of them and defrost as needed. When you aren't having a big gathering, a whole cake is kind of a lot.
And here are the frosted cakes! Even though I made five cups of frosting, you will note that the frosting diminishes as the cakes go along. I forgot that more sides means more frosting.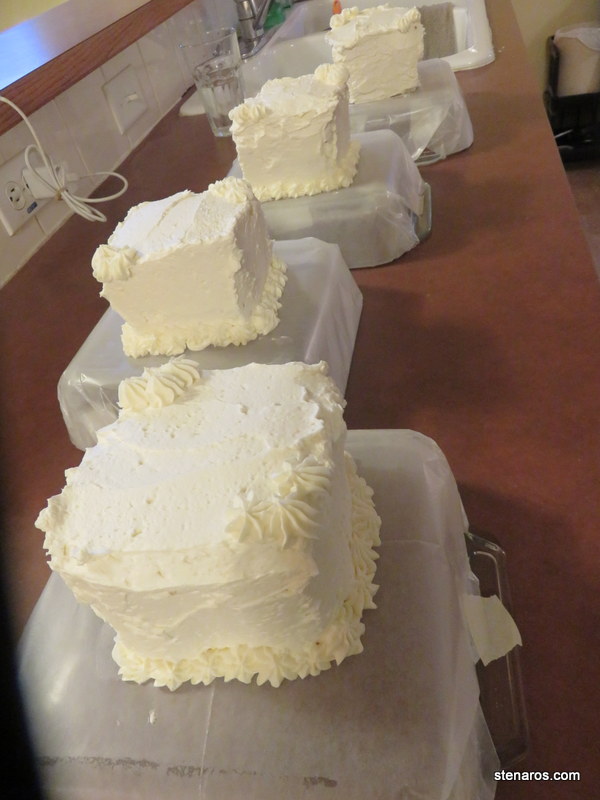 They are all plated on 8×8 dishes because we had no cardboard I could cover with aluminum foil.
It was a fun birthday celebration.