We met up with one of my high school friend and his partner for coffee and then set out for a hike.
Here is Benham Falls.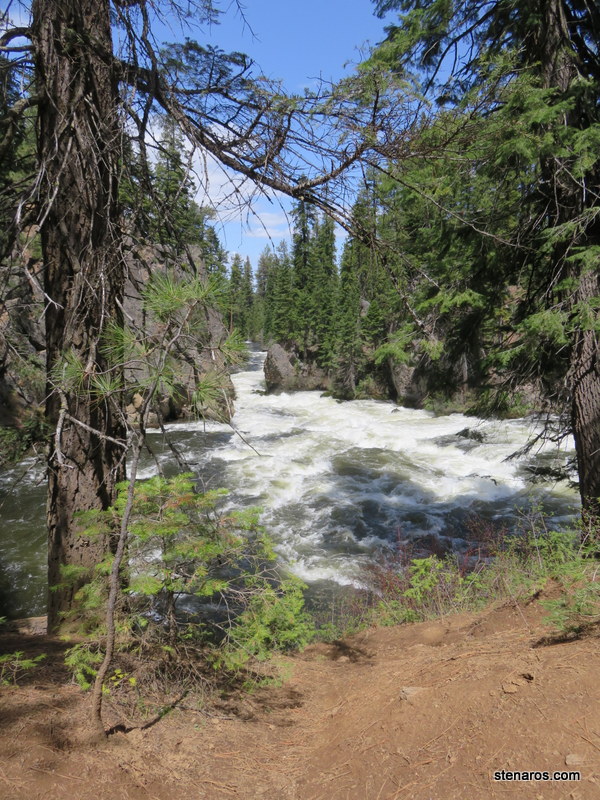 After visiting the falls, we hiked part of the Deschutes River Trail, which was pretty. You can see it by looking past our grinning faces in the following self-portraits.
Two timer photos on this trip!  
After that, we got some linner and hung out at the hotel.  The next day involved driving to Roseburg, Eugene and Corvallis to get more stamps.  No photos exist of this day.
It was a lovely anniversary trip.