Having gotten our mansion on, we took a trip to Glam Doll Donuts.
Might I interest you in some sprinkles?
Shawn got a cream-filled.  I got some herbal tea and a chocolate cake with peanut butter frosting.  Sara had a delicious strawberry concoction.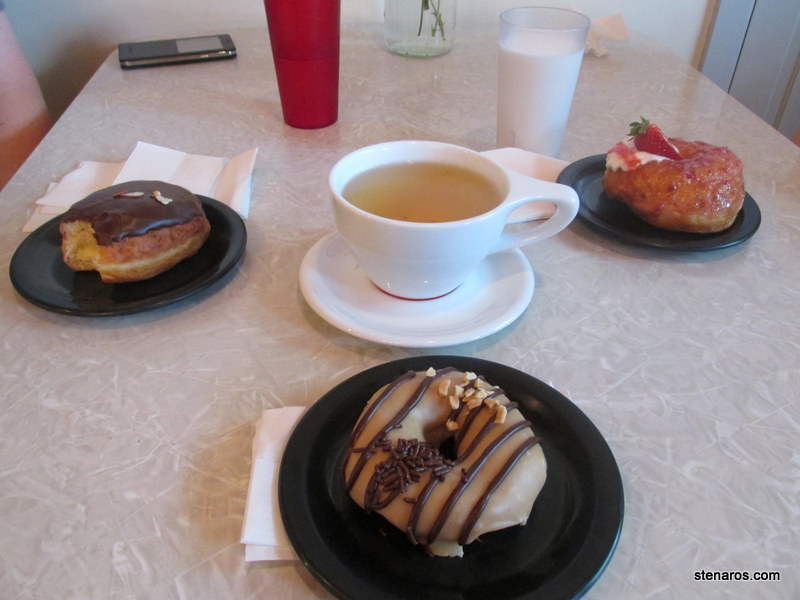 Aside from the quality, I liked how big the shop was.  There was ample comfortable funky seating, something most Portland donut shops are lacking.