Are you ready for a fabulous children's bookstore? (with a so-so website)
You know what they have besides books?  Cats.  Also many other animal friends.
In the bathroom you can find a fish tank where the mirror usually is.
As well as these tiles signed by visiting authors and illustrators.
This is where all the scary books live.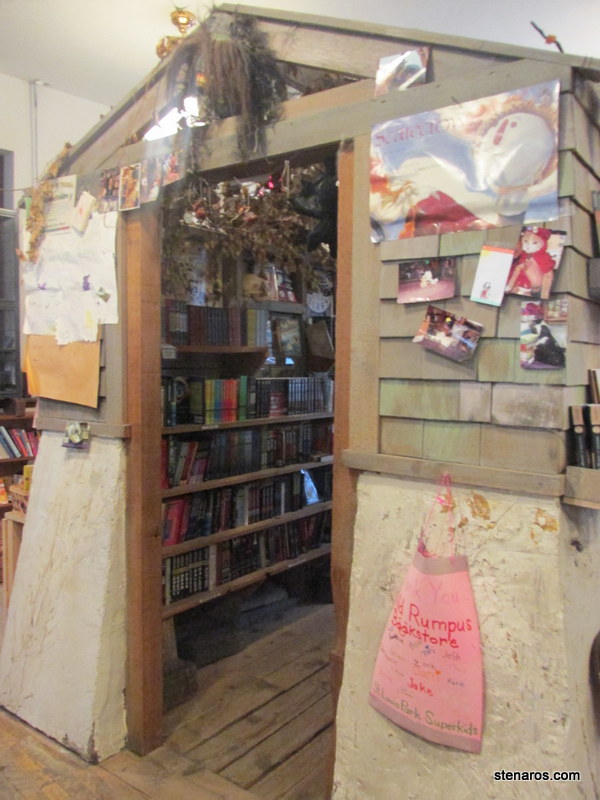 Some chinchilla friends.
Everyone should have a boat and a lake on their ceiling.
 In addition we found Waldo (part of a local business campaign for the month of July) and I bought a packet of Where's Waldo postcards for my Postcrossing friends.