After the eclipse, I stood in line to have the letters and postcards cancelled, and then we took a self-guided tour of the capitol.
Here's Matt, sitting at the governor's desk.

And now let's see Matt as the governors.  As Theodore T. Greer:
As Julius Meier: (note that after that first picture, I neglected to take photos of the name plates, and there is not a convenient State Capitol Virtual Tour of all the portraits.  So I'm matching faces to Wikipedia entries, especially for the pre-1960's governors.  Feel free to suggest corrections.)
As Oswald West:
As Vic Atiyeh:
As Ted Kulongoski:
As John Kitzhaber:
As Tom McCall:
As Barbara Roberts: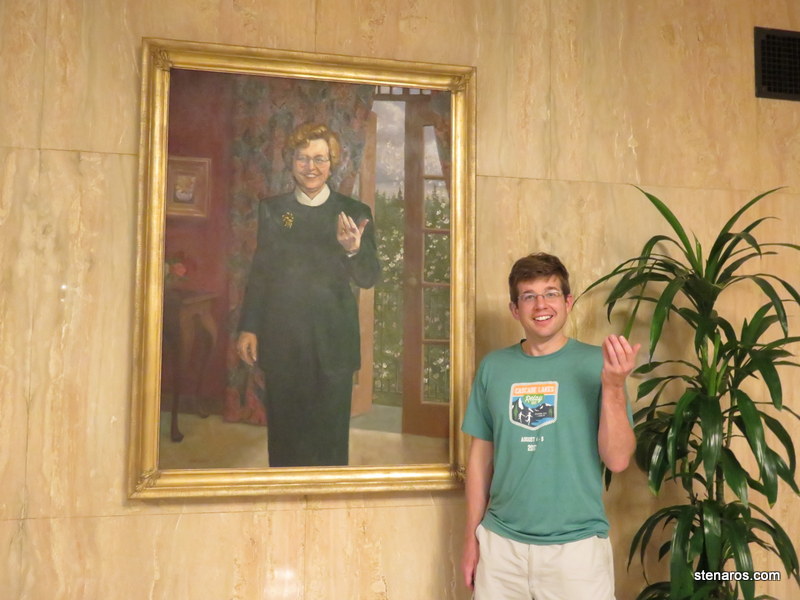 As Bob Straub:
And also as the dog:
I was quite taken by this very large mural of a good lookin' shirtless guy.  Who was that guy?  Why did a shirtless worker make the cut for official statehouse murals?