Here is the missing postcard in the series.  Plus another one!
And because I know that Sara would like me to give the whole effect, here is everything together.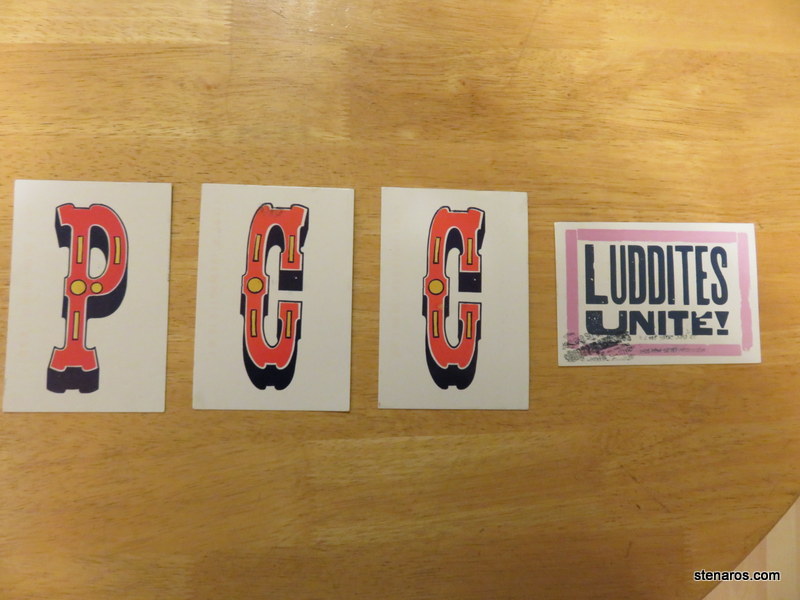 These are really nice Letterpress cards that are going to look great when I switch out the postcards on the wall the next time.