Morning at the Log Cabin Resort.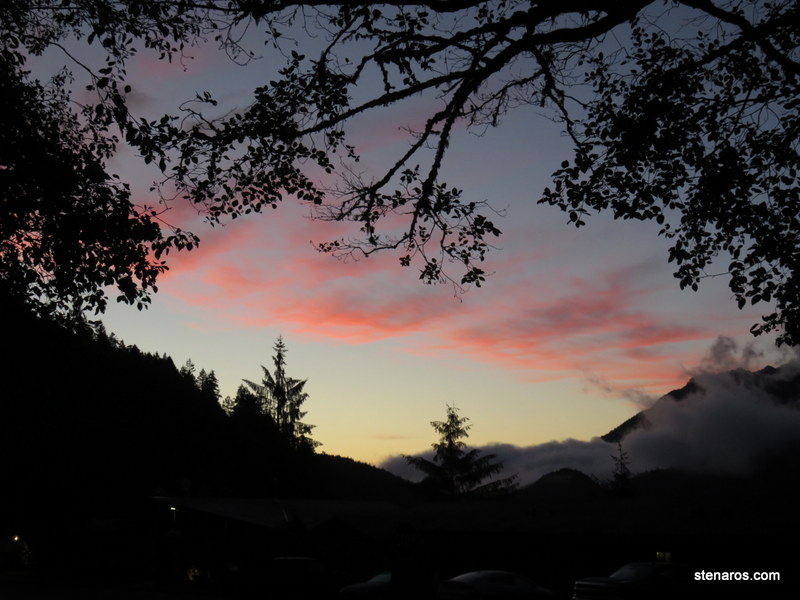 Before we began our hike we wandered down to see the lake.  Though waiting until after Labor Day to visit meant a little too cold for swimming, it was nice to visit with relatively few people around.  It was mostly just us and old cheery retired hikers.
Moss steps. Peak Moss Month (PMM) must be really spectacular here.
Heading up to Pyramid Peak.  We started at lake level.
Matt crosses a very small stream.
More elevation gain.
This was the hardest part of the hike for me.  I felt like I was going to slide down the face of the gravel slide.
We've gained even more elevation.  We are at the top!  This is a nice view of the land bridge that separates Lake Crescent and Lake Sutherland.
There was a little too much cloud cover, but you can also see Canada from this location.  There were a few moments of clearing where I caught a glimpse.
It's a long way down.  We met a hiker here who said her husband was kayaking around the lake while she hiked to the top of the mountain.  They had plans to wave to each other.
Matt outside the lookout tower, posing next to some graffiti.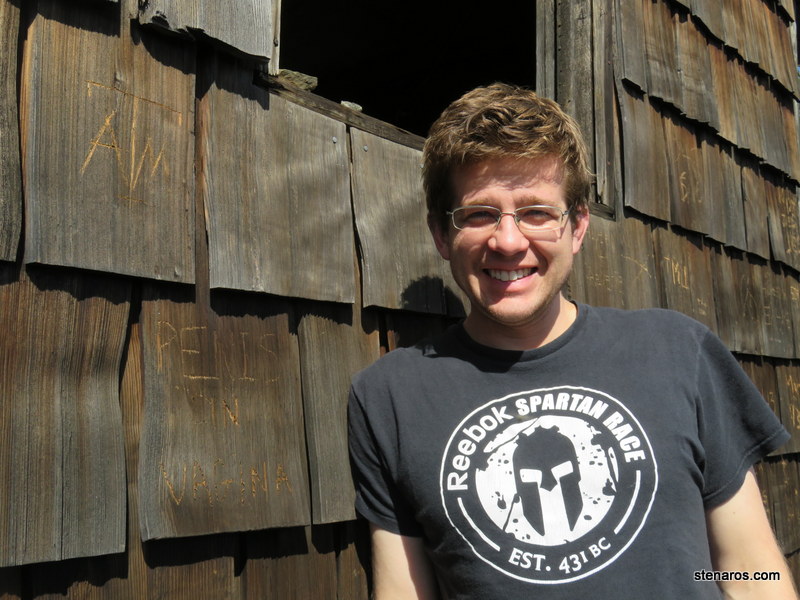 I liked the cables on the lookout tower, which were added to keep it from blowing away.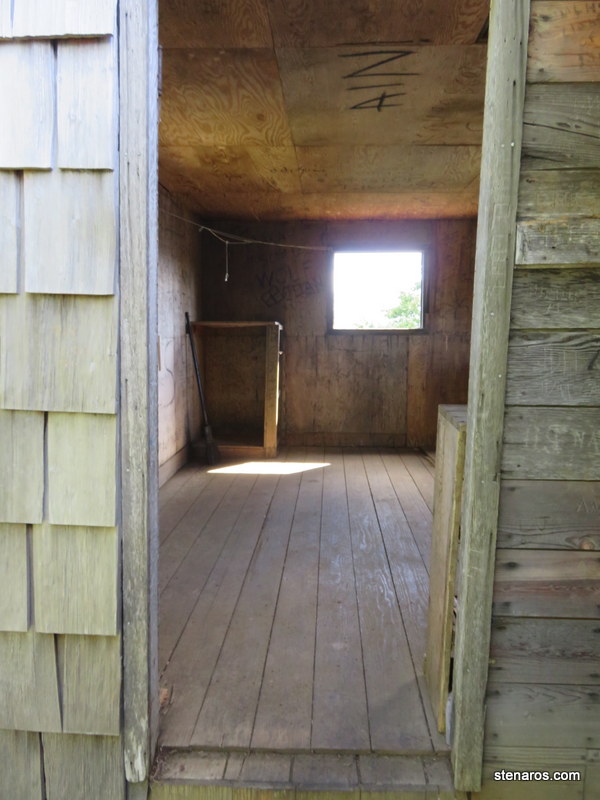 It was a long 7 miles, but we did it.
Random marker that seems to have nothing associate with it.
I attempted a post-hike swim, but only made it halfway into the water.
I took a picture of this to I could figure out what it was.  I did not figure out what it was.  The internet failed me.