We're in the land of Twlight, (the book, not the movie) so I took to referring to the weather in vampire terms.  Today was party sparkly vampire.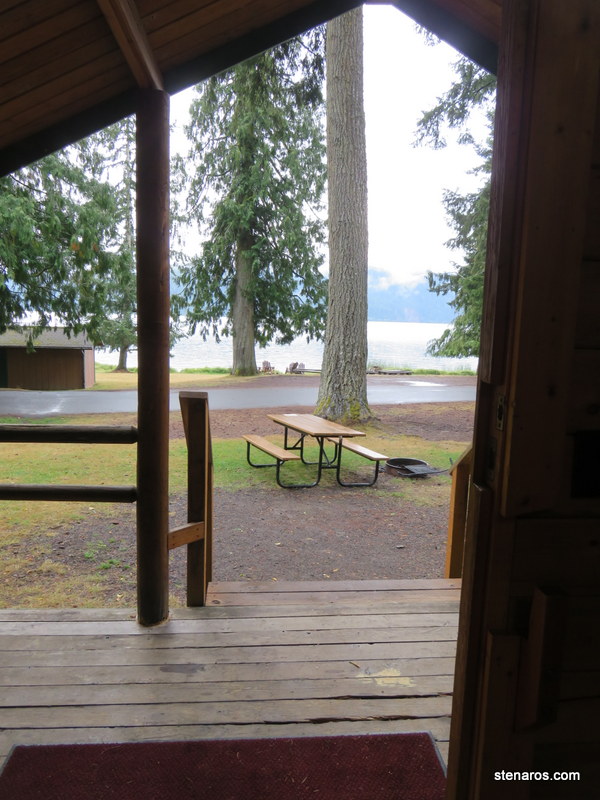 As you can see, the lake was just outside our cabin.
We headed off to see Soleduck Falls.
Bear country!  Luckily we weren't camping.
More Olympic Park greenery.
This was an interesting waterfall because it split into three falls.
It wasn't far from the parking lot to this waterfall, and it was also a launching point for many different trails so there were a lot of people taking pictures of Soleduck Falls.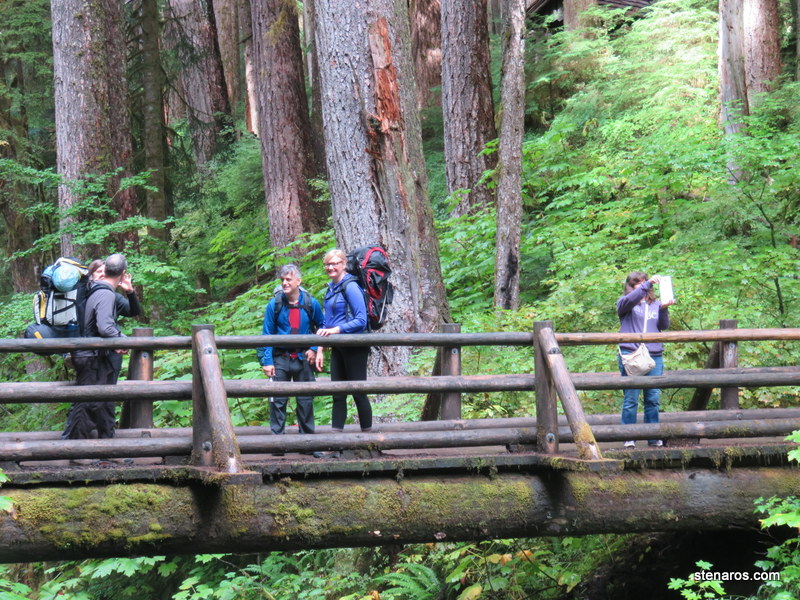 The drop from the top of the falls to the river.
Blurry self-portrait. There was a young-dumb-and-full-of-cum-type guy off to our right, walking on the rocks where he shouldn't have been.  I was waiting for him to slip and fall.
Because that fall wouldn't be a pretty one.
We headed off for Lovers Lane Trail.  (No apostrophe)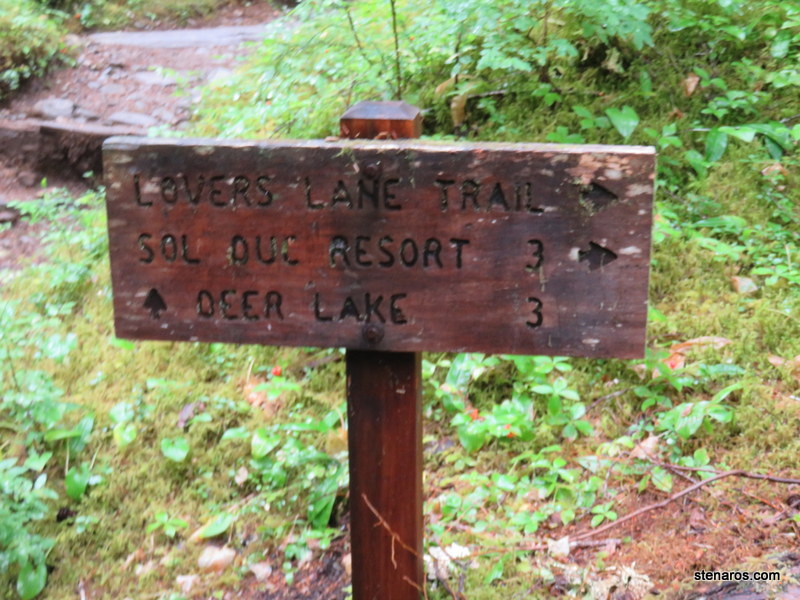 Tall trees and greenery.
Having  a rest.
Our hike took us through Sol Duck campground.  I liked their way of visually depicting how many campsites were available, and for how many nights.  I think a red tag meant reserved for two or more nights.  Yellow maybe meant reserved for one night.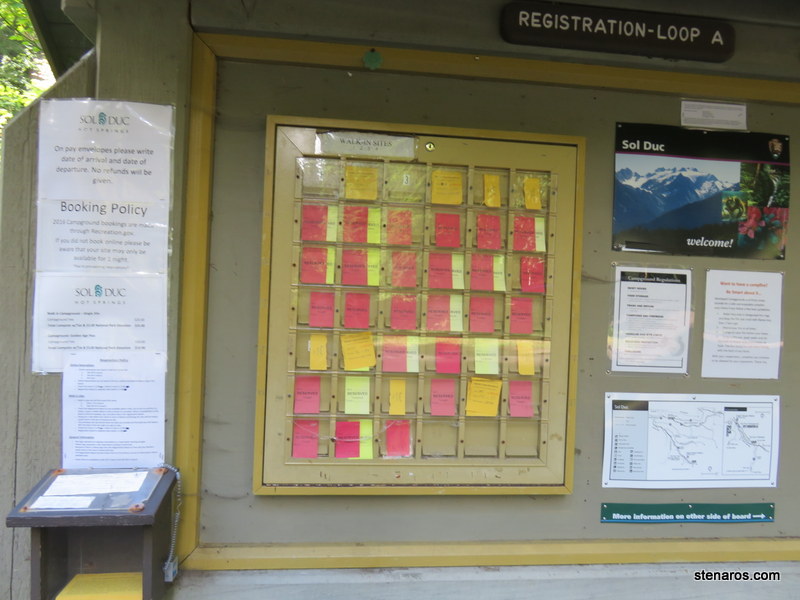 There are no pictures apparently, but we stopped at Soulduck Hot Springs.  It was nice.  They had three separate pools (hot, hotter and shallow for kids).  There was also a full-sized unheated pool.  Matt and I did hot/cold plunges.  Matt was not enamored of the smell.
We stopped to take a look for salmon.
Just like the sign promised, we did not see any salmon.
Logging truck.  Also, I was interested in this construction zone, which was operating without a flagging crew.  There were two temporary stoplights which were programmed to let alternating lanes of cars go.
I loved this little roadside stand.
So many fun bits of produce.  There were also books and other items such as an exercise bike.  I bought a zucchini for our dinner.