Let's see what the kids are up to in the 4-H building.
They've been growing things.  (The beans are wizened because we were visiting at the end of the fair's run.)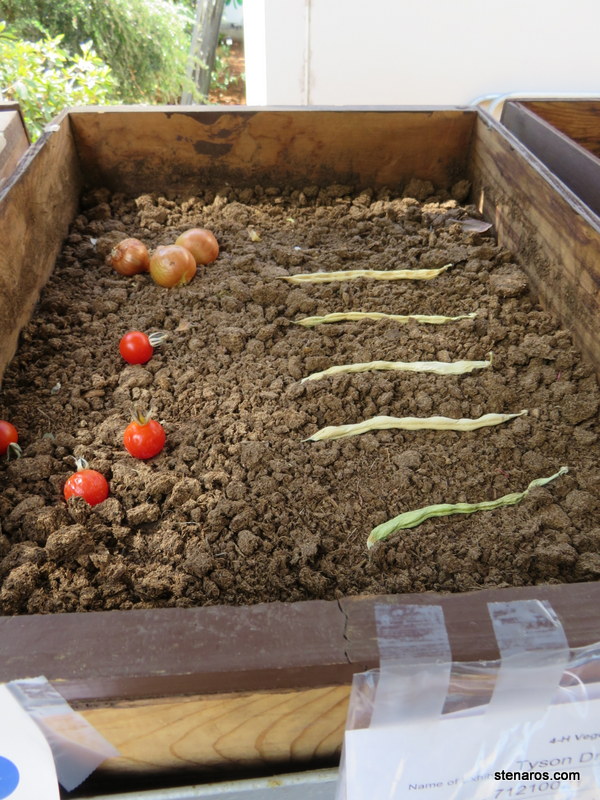 Lots of skirts.
A nicely dramatic cloak and fancy dress.
A denim shirt I found to be quite impressive.  There were a lot of places where crisp results are tricky (collar, placket, sleeves, buttonholes, pocket flaps) and Kadi navigated those well.
This was an amazing jacket.  I was very impressed.  Good job, Mylene.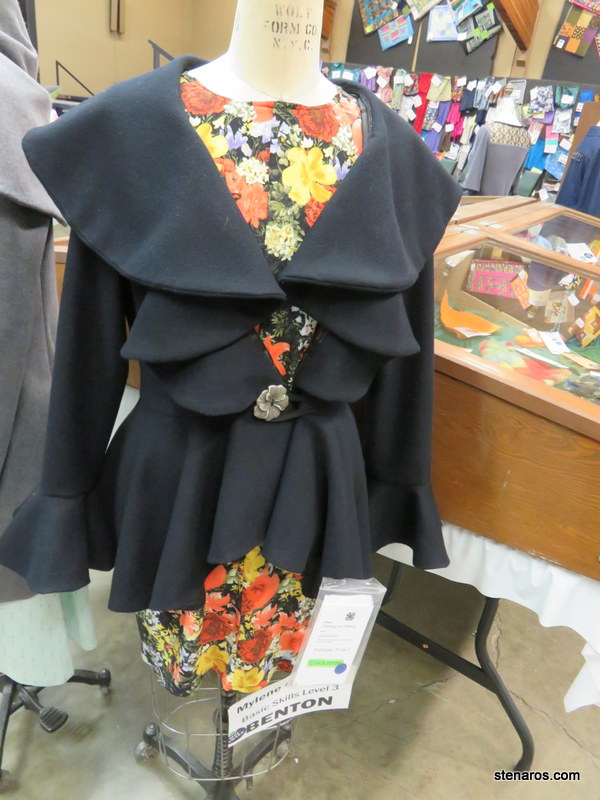 Becca did an amazing job on this coat.  Too bad it's covering up Ms. Folgate's dress.
I really love looking at these informational posters.  Things have improved since I used to make them.  It's much easier to reproduce pictures and use fun fonts.
Here you can read bios of the 4-H State Ambassadors.  (The bios were filled with typos, which was hard for me.)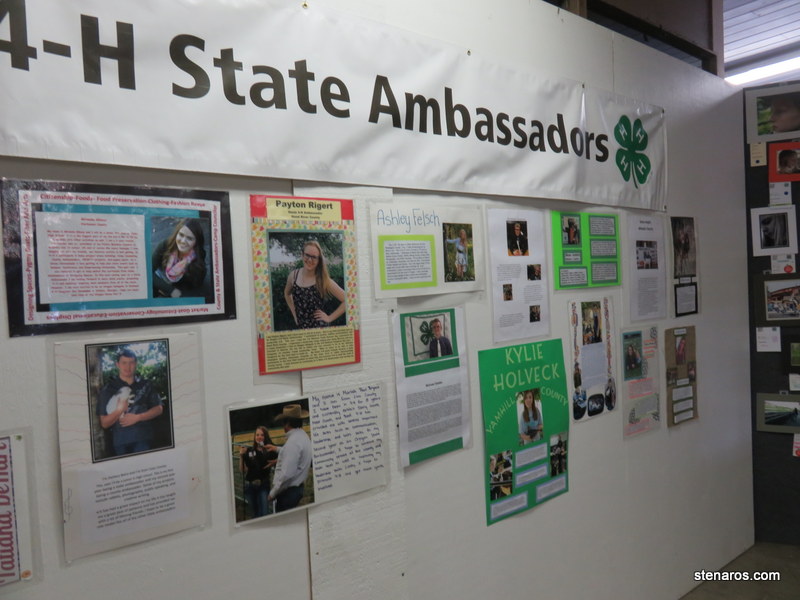 Here's an informational poster that looks more like the ones from my youth.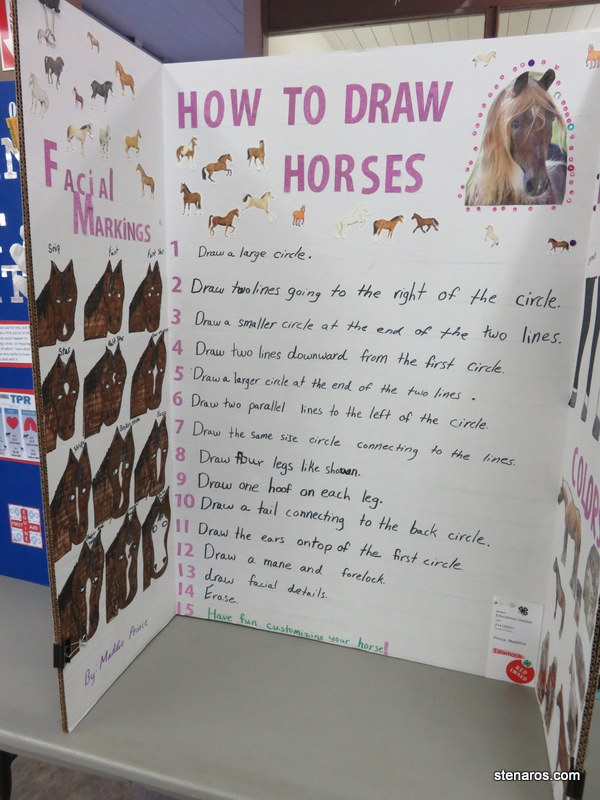 This art was very fun in a slightly disturbing way.
4-H has a selfie category!