We started at the Horse Stadium where some showing was going on.
Then we wandered through and saw the cows getting gussied up. (Note embellished pockets on the cow handler.)
And also cows napping.
Two-week -old calves are hard to resist, apparently.
Mooi was sleeping, though, so we did not get to pet Mooi.
This goat was all for the petting, though.
Pigs were being shown.  We also encountered them on their way back to their pens after being shown.  Those pigs are pretty big up close.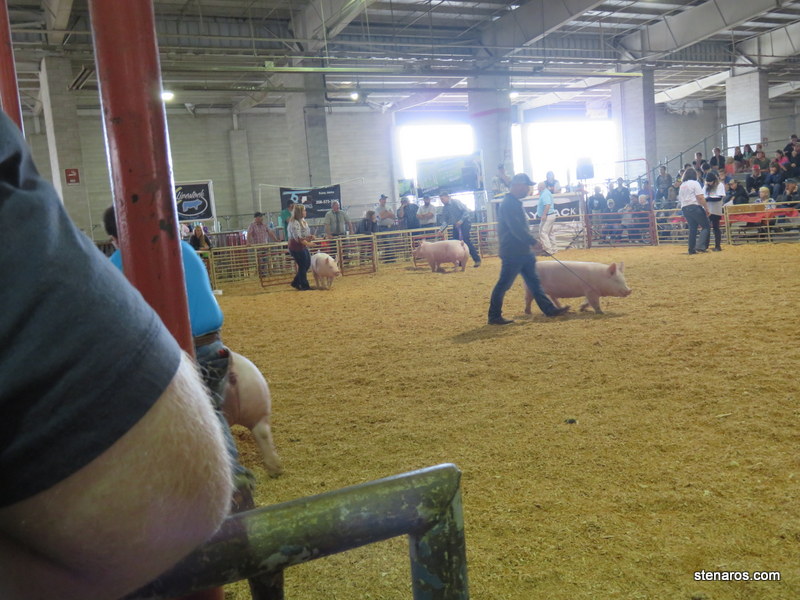 Angora!
Pygmy goats!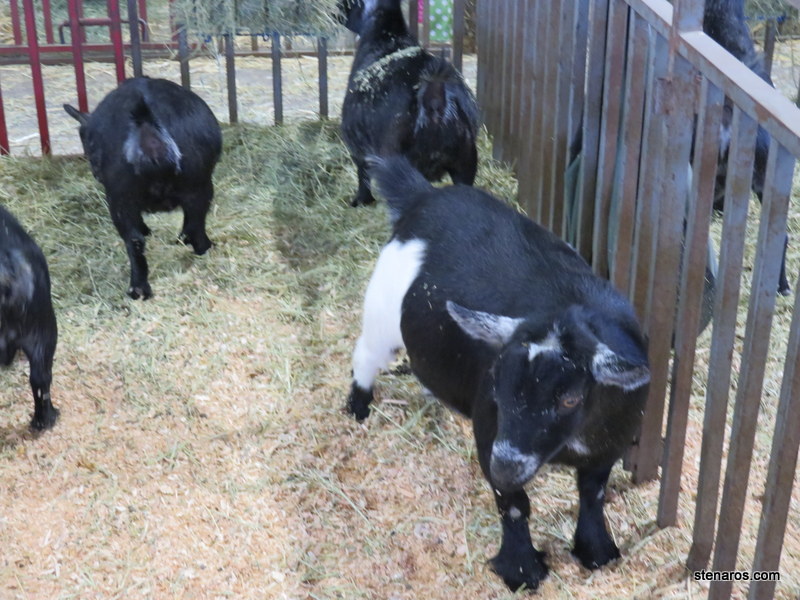 I bet these guys don't look quite so pretty when not at the fair.
Later in the day we stopped by the Extreme Creature Feature and saw all sorts of interesting creatures.
Like these turtles!
And this snake.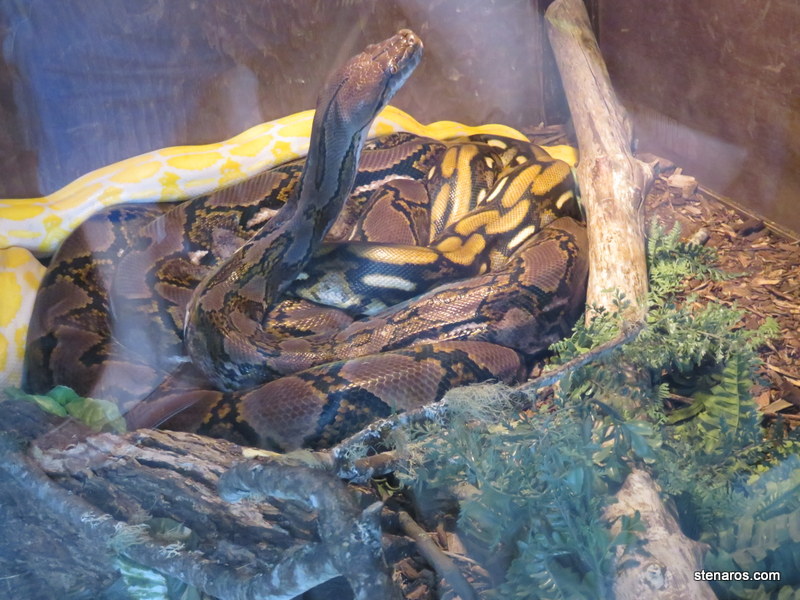 And my favorite:  the Alligator Snapping turtle.
They sit with their mouths open until some fish mistakes their tongue for something interesting and then SNAP!  Fish is dinner.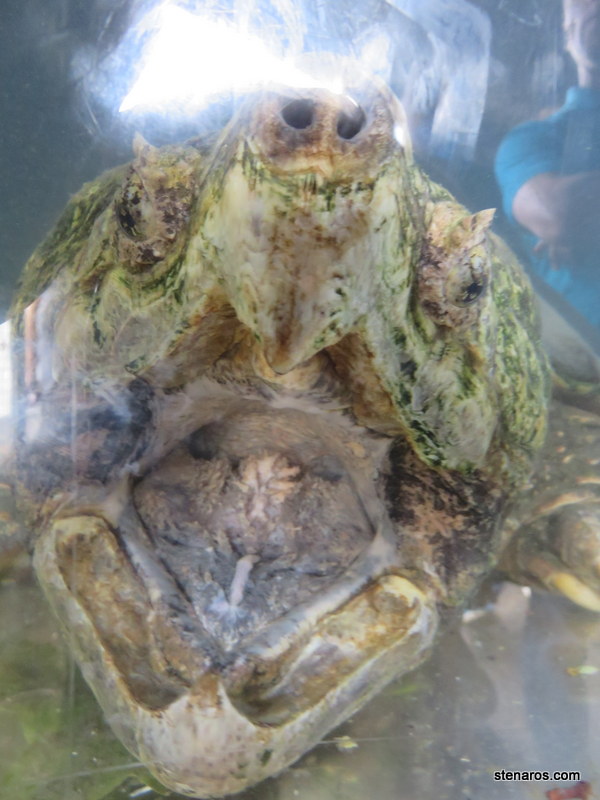 There were also birds.  Like this parrot.
Some snakes had just hatched.  You can see the now-empty eggshell.
This made me think of Leath.
I loved these albino frogs.
This alligator seemed quite large.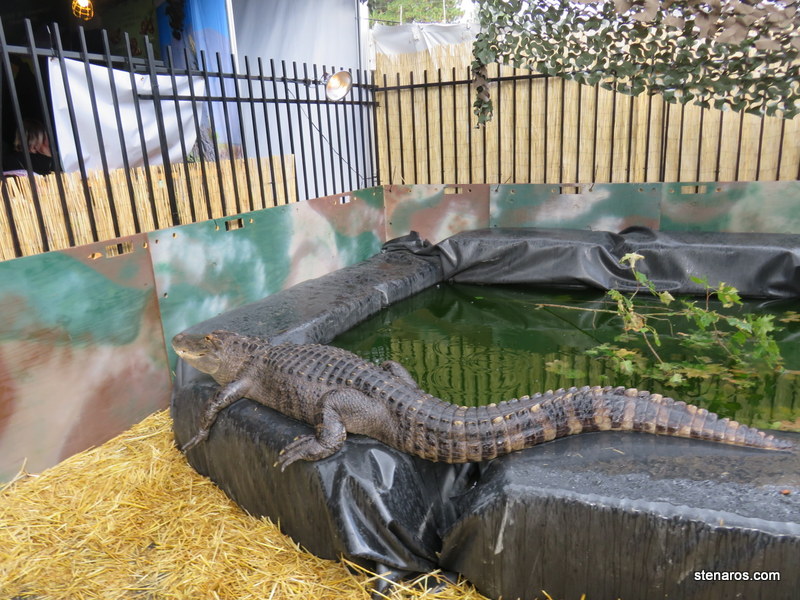 Our last picture from the Extreme Creature Feature is this snake.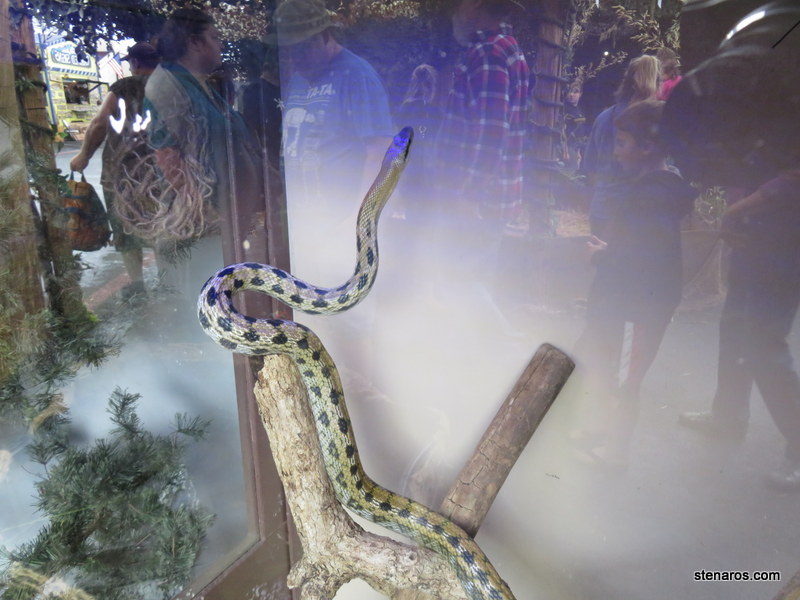 Great detail outside the Historic Poultry Building.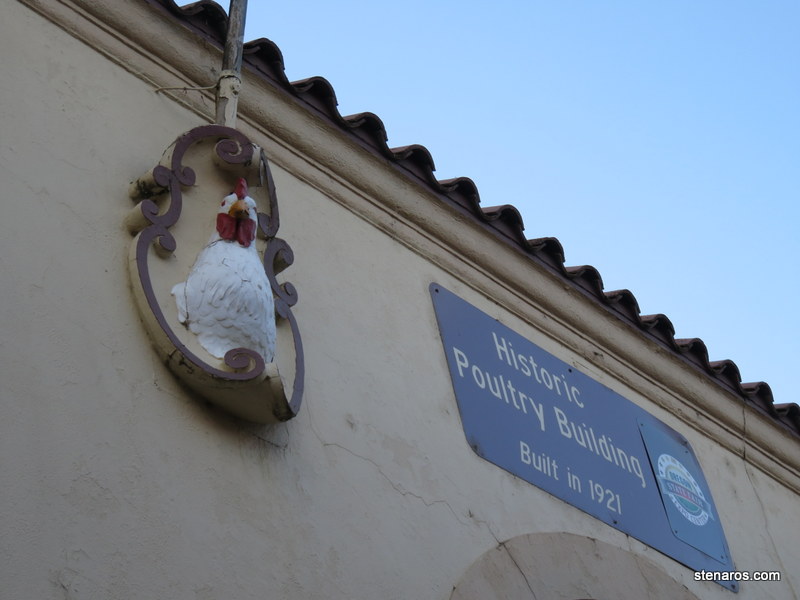 The bunnies were in the poultry building, too.  Here's a pretty one.
Fluffy chickens.
And this fella.  Who looks pretty chill.