This was a very fun sampler. I fell behind due to baby blanket construction and general holiday preparations, but here it is. Sadly, I photographed it without natural light, so the white looks a little yellow. Imagine that it's old dress shirt white.
The stitches this time are:
Dutch stitch (S)
Closed feather stitch (P, U)
Leaf stitch (E, O)
Herringbone ladder stitch (A, T)
Web filler stitch (K)
Threaded chain stitch (circle)
Couching (letter outlines)
This time, the idea was to practice on Aida cloth and then do the same stitches on normal cloth. I really liked the Dutch stitch on Aida—the repeating squares are super trippy. It was harder to pull of on normal fabric.
The big winner for me this time was threaded chain stitch. So easy to do and provides such a dramatic effect.
A backside, for those of you who like to see them.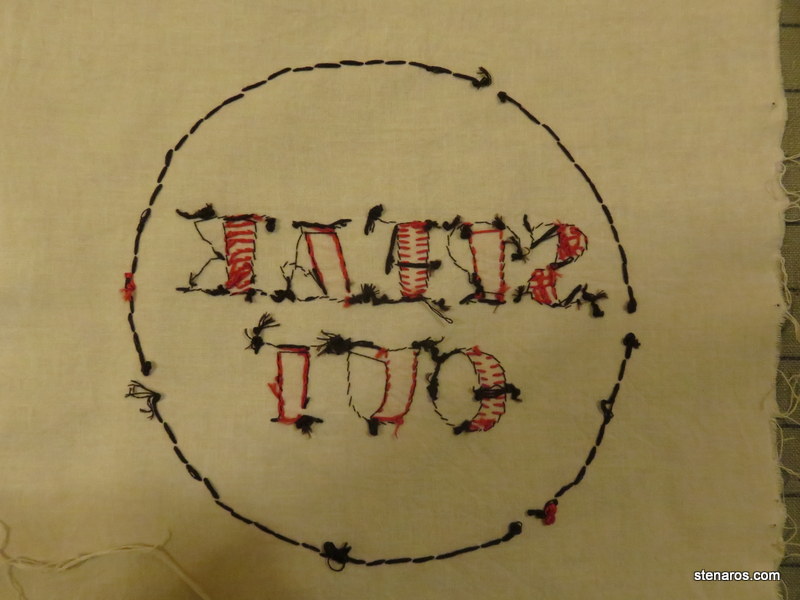 There is one more sampler for 2022!